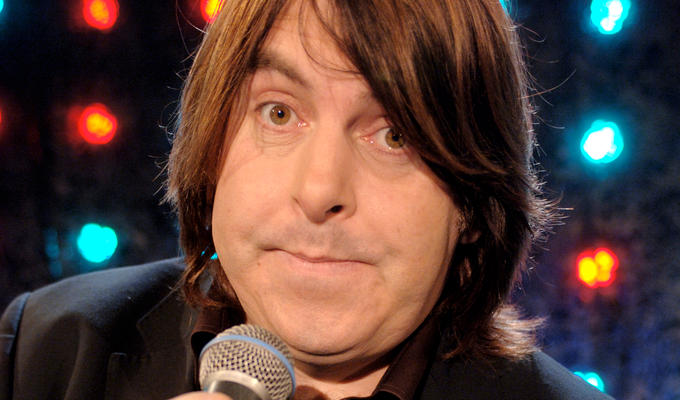 'Genius' is over-used; but Woody Allen deserves it
Laurel and Hardy
In fact any Laurel and Hardy. I still watch their films regularly. This is one of my favourite gags of theirs, visually funny and the pay-off is sublime. From the film Men O'War, with the wonderful James Finlayson playing the barman.
Chic Murray
My dad was a huge Chic Murray fan. As a child, his humour went over my head, but into my teens and beyond I realised that Chic is possibly one the greatest British comedians ever. His use of language is possibly only rivalled by Les Dawson. He was a trendsetter, probably without ever realising, so much of his style has been copied by much lesser comedians. A lot of his stuff is hard to find online. Hopefully this clip will give you a taste of what Chic Murray was all about.
The Young Ones
The early Eighties, mass unemployment. Most people were angry – I myself was turning into an angry young man. At the time there was only one TV show that seemed to break the tedium of rage. A show my friends and myself lived for. It was anarchic, surreal and genuinely bonkers. I loved it.
Ben Elton has had a lot to answer for in recent years, but back then he was quite rightly touted has one of the best writers around. Blackadder deserves its place in TV folklore but The Young Ones had more of an effect on me.
The League of Gentlemen
The BBC have become pussies lately with their programming, I often wonder whether The League of Gentlemen would get commissioned today. Deliciously dark and near the bone. Incredible writing and possibly the best character actors to appear on TV, also they heavily influenced other sketch shows.
Sean Lock
I've been doing stand up for 15 years and have had the great pleasure to work with and see some of the best comics to grace a stage. An on-form Johnny Vegas is a tour de force and nobody can control an entire crowd quite like Al Murray. Simon Munnery has had me giggling like a little girl and Stewart Lee seems to be getting better and better.
There are some acts' routines that I can listen to over and over again and still laugh out loud, like Gavin Webster's panda routine. The only comic, though, who made me think about quitting stand-up when I first saw him years ago was Sean Lock. As I watched I constantly thought and still do think, 'I could never ever be that good.'
Woody Allen
Woody Allen is one of the finest joke-writers of all time, if you haven't got it then please get the Standup Comic and Nightclub Years 1964-1968 CD. It's the edited version of his three albums. Every comedian I know seems to have a favourite Woody Allen joke or routine.
'Genius' is the most over used phrase in comedy. Woody Allen is one of only a handful of comedians that deserve such praise.
Don't you just love YouTube!!!
• Mick Ferry: Has Been Found Wanting is at the Gilded Balloon at 18:15
Published: 12 Aug 2013
What do you think?