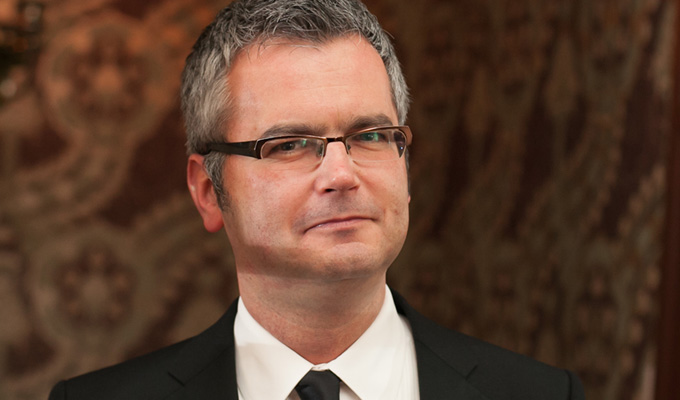 Leicester set to honour its comedy festival founder
Geoff Rowe, the founder of Leicester Comedy Festival, is being nominated for a top civic award to recognise his achievement of developing the festival over 30 years.
The City of Leicester award honours those who have made outstanding achievements which have a 'positive and wide-reaching impact on the city'.
He said: 'This is an incredible honour and I'm so proud to have been nominated for this award. My initial thought was that there had been some terrible mistake and I needed to correct Leicester City Council as quickly as possible. However, it turns out it's not a mistake and people wanted to recognise the contribution I, and the festival, have made to Leicester. I'd like to thank the city ,ayor and those who are nominating me.'
Rowe helped set up the festival in 1994 and led the development until he stepped down in March this year. Over the three decades, Leicester Comedy Festival became the largest event of its type in Europe.
The charity that produces the festival, Big Difference, has also led various community projects, working with groups across the city and county.
Leicester city mayor Sir Peter Soulsby will recommend Geoff's nomination to the next full council meeting on November 23.
Previous recipients of the award include the owners of Leicester City Football Club and the University of Leicester academic team who led the discovery of King Richard III.
Rowe added: 'Leading the development of Leicester Comedy Festival over such a long time was such a privilege and I'm thrilled the impact is being acknowledged.
'I'd like to pay tribute to all those who have worked on the event over the years, and the team who now lead the festival and charity now I've stepped down. It's great to see things moving on, and I'm absolutely confident both are in very safe hands.'
Ten years ago, Rowe was awarded a British Empire Medal for his services to comedy.
The next Leicester Comedy Festival, together with The UK Kids' Comedy Festival, will take place from February 7 to 25 next year.
Published: 15 Nov 2023