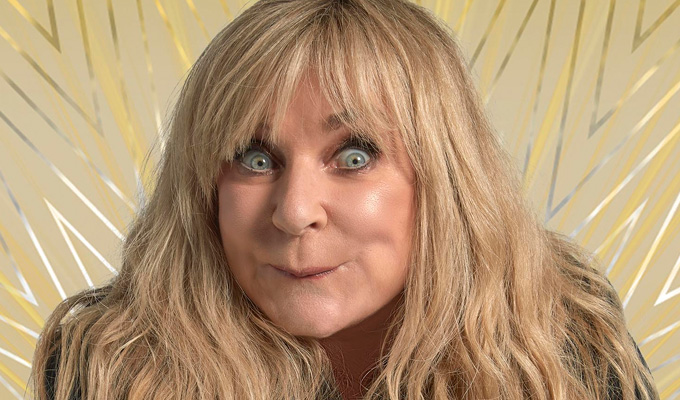 Comedy Women In Print 2023 shortlists announced
The shortlists have been announced for this year's Comedy Women In Print award.

Up for best published novel are:
Love Marriage by Monica Ali
The Startup Wife by Tahmima Anam
Factory Girls by Michelle Gallen
Lessons in Chemistry by Bonnie Garmus
Impossible by Sarah Lotz
The Lock In by Phoebe Luckhurst
Wahala by Nikki May
The Exhibitionist by Charlotte Mendelson
The winning writer receives £3,000 and the runner-up £1,000.
Head judge Angie Greaves said: 'After much debate, I feel that we've created a list that reflects creative writing at its best as well as representing comedy at its best. Books that make you laugh while you're reading and enables you to paint pictures in your mind are priceless.'

Awards founder Helen Lederer said: 'Selecting eight was very painful as all entrants provided wit and joy in so many different ways. We have a crop of debut novels, including one that has already gone to TV, as well as new pleasures from established witty authors.'
Lessons In Chemistry is being adapted for Apple TV+, starring and executive produced by Captain Marvel's Brie Larson.

Meanwhile, the shortlist for the best unpublished novel of more than 80,000 words is
While He Looked at the Moon by Christina Carty
Death and Her Life by Veronika Dapunt
Miss Merriman Regrets by Louise Jensen
Swiping at 60 by Niloufar Lamakan
Happy Above Us by Silvia Saunders
Second Chance by Joanna Waldron
Godfellas by Nicola Whyte

The winner will receive a book deal with Harper Fiction and a £5,000 advance,

For the first time, Comedy Women In Print (CWIP) has partnered with Farrago to offer a short story category, which will result in an anthology called The Book of Witty Women being published this autumn.

The CWIP Prize was launched by Helen Lederer, pictured, in 2019 as a literary platform to increase exposure for diverse female witty voices in comedy fiction.
She said: 'CWIP is a platform for witty literature as much as a competition. Until a few years ago we were mostly laughing at men's funny books as they were championed more. CWIP has changed that. By providing a shop window of witty women's titles – the laughter and the parity has increased.'
Winners will be announced at the Groucho Club in Central London on April 17.
Published: 22 Feb 2023