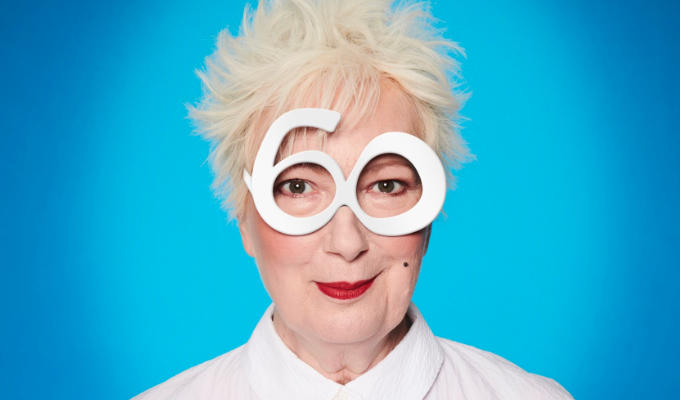 Longlists announced for the next Comedy Women in Print Prize
The longlisted novels for the next Comedy Women in Print Prize have been revealed today.
The titles in the running to be named best published novel span genres from mid-life rom coms to queer fiction, young adult to sci-fi and feature both established names and debut writers.
They are:
• Love Marriage by Monica Ali (Virago)
• The Startup Wife by Tahmima Anam (Canongate)
• Either/Or by Elif Batuman (Jonathan Cape)
• The Writing on the Wall by Jenny Eclair, pictured (Hachette Children's)
• Factory Girls by Michelle Gallen (John Murray)
• Lessons in Chemistry by Bonnie Garmus (Transworld)
• Again, Rachel by Marian Keyes (Michael Joseph)
• Impossible by Sarah Lotz (HarperCollins)
• The Lock In by Phoebe Luckhurst (Penguin)
• Are We Having Fun Yet? by Lucy Mangan (Souvenir Press)
• Sorrow and Bliss by Meg Mason (Weidenfeld and Nicolson) • Wahala by Nikki May (Doubleday)
• The Exhibitionist by Charlotte Mendelson (Mantle)
• Did You Miss Me? by Sophia Money-Coutts (HQ)
• One Day I Shall Astonish the World by Nina Stibbe (Viking)
• Sedating Elaine (Fleet) by Dawn Winter
The winner receives £5,000, with £1,000 for the runner-up.
Judge Susie Blake said: 'I am so excited by the current ebullience of witty women writers, and the time is so right to celebrate them!'
And the longlist in the unpublished novel category is:
• While He Looked at the Moon, Christina Carty
• Of Goats and Ghosts, Fiona Cooper
• Death and Her Life, Veronika Dapunt
• From Me, To You, Alison Hitchcock
• The Second Adolescence, Miranda Horn
• Miss Merriman Regrets, Louise Jensen
• Swiping at 60, Niloufar Lamakan
• Pull Yourself Together, Rachel James!, Eleanor Massey • Happy Above Use, Silvia Saunders
• When Stars Align, Gemma Tizzard
• Second Chance, Joanna Waldron
The winner will receive a publishing contract and a £5,000 advance from publishers Harper Fiction
Head judge Jennifer Young says: 'It is extraordinary to see the impact of the unpublished prize on people's lives - obviously the winners, but we've seen people from the long and short list get agents and publishing deals. CWIP opens doors for such diverse voices'
And fellow judge Llewella Gideon says: 'Unpublished prizes give the writers the confidence and recognition that they are on the right path. I love reading the entries. It's so exciting to read new female comedy voices'
The CWIP prize was launched by comedian Helen Lederer in 2019 as a platform to increase exposure for diverse female witty voices in comedy fiction, and as a way of celebrating fresh and established talent.
She said: 'I can't believe how CWIP has grown and evolved in four years! Apart from celebrating a wider reach of topics in witty fiction this year, we can also celebrate a growing list of new 'career writers' who may not have been published without this platform. Our USP has to be having a publisher, trusting enough to publish an unknown writer from the start. Not boasting but just saying…'
The awards event takes place on April 17 at London's Groucho Club.
Published: 21 Dec 2022