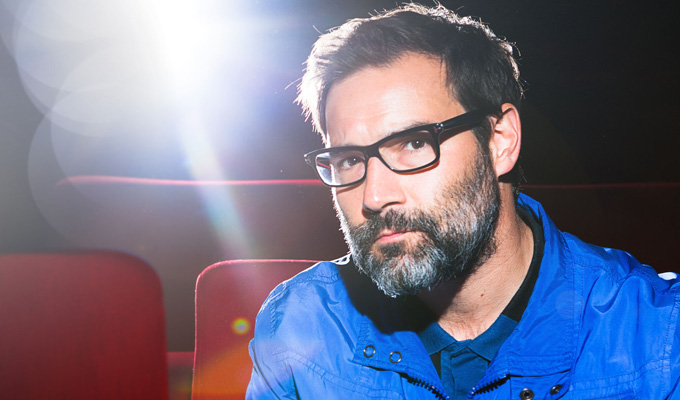 London Podcast Festival announces its first shows of 2022
The first wave of events have been announced the 2022 London Podcast Festival, including shows from Adam Buxton, Dane Baptiste, and the No Such Thing As A Fish team.
It runs from September 8 to 19 at Kings Place, which has welcomed more than 37,000 visitors and 500 podcasters to the festival since it started in 2016.

Other shows announced for this year include
A crossover episode of The Guilty Feminist and Brown Girls Do It Too
Live episodes from some LGBTQ+ podcasters including Rose Frimpong and Nana Duncan with their Two Twos Podcast, A Gay and a NonGay with James Barr and Dan Hudson, andDrag Race UK star Crystal's The Things That Made Me Queer
American comic and talk-show host Michelle Collins riffing on the week's biggest stories in Midnight Snack
A live version of Film Quiz, with Nick Helm, as well as The Empire Film Podcast, Film Stories and movie news podcaster Fade To Black from Hanna Flint, Clarisse Loughrey and Amon Warmann.
Debuts from Rachel Creeger and Philip Simon's Jew Talkin' To Me?, Nick Hancock and Chris England's comedy football podcast The Famous Sloping Pitch, NonCensored with Rosie Holt and Andy Stanton and Carrie Quinlan who revive Ask The Nincompoops, their podcast for children
Australian documentary producer and podcaster Mike Williams rounding off his European tour of Who Gives A Fork? featuring special guest documentary maker Georgia Moodie
Mike Wozniak, Henry Paker and Benjamin Partridge tackling a subject suggested by the live audience in Three Bean Salad, and Partridge returning to present Beef and Dairy Network, the number one podcast for those involved in – or just interested in – the production of beef animals and dairy herds
Panel podcasts such as Global Pillage and Chart Music: The TOTP Podcast and Steve Richards' Rock 'n' Roll Politics
Tim Daniels and Tom Reynolds with The Complete Guide to Everything; John Rain, Tom Neenan and Paul Litchfield in a live episode of their Doctor Who podcast A Wheezing Groaning Sound; and Jon Holmes with The The One Show Show Podcast
Wrestling shows Wrestle Me, How2Wrestling and Attitude Era Podcast.
Festival producer Zoe Jeyes said: 'We're so happy to be welcoming back old friends, and bringing new voices to the festival and we can't wait to meet all their fans and listeners. A meet-up, a reunion, a celebration of your favourite artform, a good old knees up!
Foll details are available at https://www.kingsplace.co.uk/londonpodfest
Published: 4 Jul 2022
What do you think?