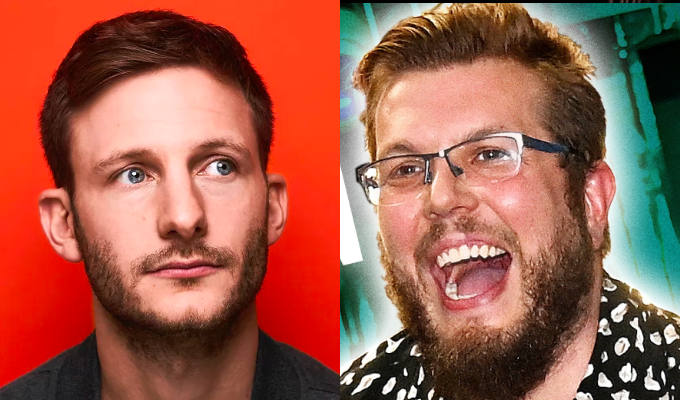 British stand-ups release US comedy albums
British comedians Jon Pearson and Chris Martin have recorded stand-up albums for American labels.
Pearson's show, What Have You Been Up To was recorded in October at The Canalhouse in Nottingham and is an hour of unscripted crowd work.
The comic, who's a regular MC on the UK circuit, said: 'It was nerve-racking going on with no material, but also freeing. I felt that coming out of a pandemic, most audiences would just want to be involved in a show, so I made this one about them.'
The show has just been released on platforms including Spotify, iTunes and Amazon on the Comedy Dynamics label, which has previously put out specials from the likes of Bill Hicks, Eddie Izzard and Gina Yashere.
Meanwhile, Martin's show All Over The Place will be released across all platforms on February 18.
The record is made up of sets recorded around South California after Martin moved there from the UK, 'giving up bad weather and bad customer service, for sunshine and gun crime,' as he says.
In the show, he reflects upon his first couple of years living in the US, as well as observations about slowly growing up.
He said: 'The album is generally pretty upbeat because life can be pretty depressing a lot of the time, but I choose to look for the more fun aspects to talk about.'
And Martin – currently a writer on the new Netflix show XO Kitty – adds that if anyone accidentally buying the album believing him to be the lead singer of Coldplay 'he will absolutely take their money'.
Published: 28 Jan 2022
Recent Other News
What do you think?