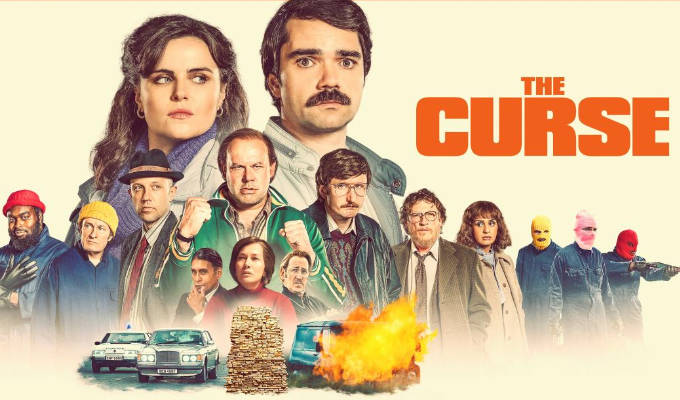 Teaser image for Channel 4's The Curse
Channel 4 has released some poster-style artwork for its new crime comedy caper The Curse.
The series is set in London in the early 1980s, following a gang of hopeless small-time crooks who through their own stupidity and poor judgement find themselves embroiled in one of the biggest gold heists in history.
It is said to have been inspired by the notorious 1983 Brink's-Mat robbery, in which £26million of gold bullion, diamonds, and cash was stolen from a Heathrow warehouse.
It has been written by People Just Do Nothing's Steve Stamp, Allan Mustafa and Hugo Chegwin – who all star alongside King Gary's Tom Davis.
Also in the cast are Emer Kenny, Peter Ferninando, Ambreen Razia, Geoff Bell and Michael Smiley.
It is set to air early next year.
Published: 6 Dec 2021
What do you think?