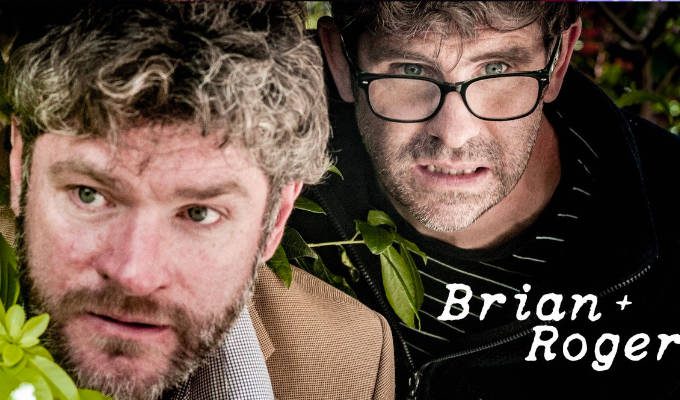 Brian & Roger podcast becomes a stage play
Dan Skinner and Harry Peacock's podcast Brian & Roger is to be turned into a stage play.
In the largely improvised episodes, the pair exchange voicemail messages as their alter-egos, who met at a a support group for recently divorced men.
Now a live version is set to start a two-month run at the Menier Chocolate Factory in London on October 22, directed by the venue's artistic director David Babani.
Little has been revealed beyond the title, A Highly Offensive Play, and all Babani said today was that it would bring 'a much-needed dose of comedy to our audiences'.
But in a joint interview with What's On Stage earlier this summer, the pair said: 'As in the podcast, the stage show deals largely with the fallout from the appalling things that Brian ropes Roger in to doing.
'So the action often takes place off stage and the beauty is in how the characters discuss what is about to happen or what has happened and it's their reaction to that that we really explore. It's mostly about the two characters rather dysfunctional and codependant relationship.
'We do a bit of heavy lifting in the first half where we set things up a bit for those unfamiliar with the podcast…. And then the second half we take off a bit more on some serious adventures. We've gone for something epic. We're gonna have a blast performing it. I hope people really love it.'
Also announced today was a fifth series of the podcast, available here, from September 29.
Peacock played Steven Toast's nemesis Ray Purchase in Toast of London, while Skinner is best known for his alter-ego Angelos Epithemiou.
Tickets are available from www.menierchocolatefactory.com
Published: 23 Sep 2021
What do you think?