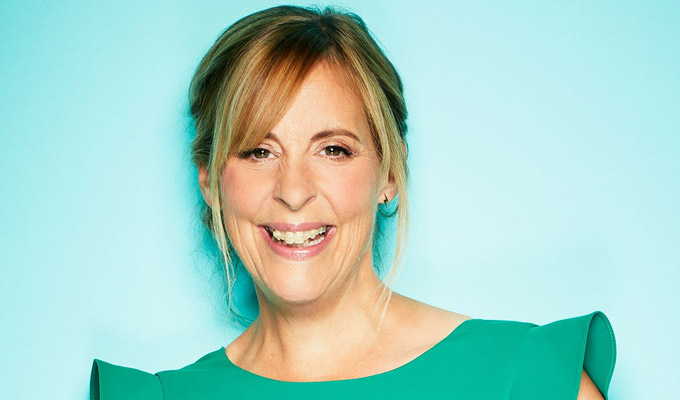 Comedy Women In Print announces 2021 shortlist
Dolly Alderton, Mel Giedroyc and Lynne Truss are among the authors shortlisted for this year's Comedy Women In Print prize.
In the running for the prize for best published comic novel are - with their citations:
Joanne Harris, chair of judges for this category, said: 'This is a fantastic shortlist, showcasing the tremendous breadth and diversity of women's comic writing. From domestic disaster to murder most femme, this list offers something for everyone."
The shortlist for Unpublished Comic Novels is:
The Lady Detective by Hannah Dolby: When Victorian spinster Violet Hamilton changes her mind about hiring seedy seaside detective Frank Knight to investigate her mother's disappearance, she finds he is impossible to stop.
Fools Rush In by Jo Lyons: After her father announces he is getting remarried, Connie ends up in Benidorm trying to bond with a stepsister-to-be hellbent on making sure the two of them don't get along.
The Purgatory Poisoning by Rebecca Rogers: Dave wakes in Purgatory and learns he has been killed by one of his so-called friends. He is sent back to earth to solve his own murder, aided by a rogue angel.
The NCT Murders by Katherine Sumner-Ailes: Alice joined NCT to make some new friends, but when their class ends in murder they all come under suspicion.
Labour Law by Clare Ward-Smith: Helen Bailey's ruthless employers use her Maternity Leave to ruin her legal career, but she refuses to go down without a fight.
The Death and Life of Agnes Grace by Emma Williams: Agnes and grandson Tom are on a voyage of self-discovery to recapture her youth and corrupt his before time runs out for them both.
Sarah Shaffi, chair of these judges, said: ' We wanted to laugh, and laugh we did. The books we've chosen show raw talent, huge potential, put women's voices at the fore and, importantly, had us laughing throughout.
'I love that our shortlist consists of everything from historical fiction to contemporary romance, via a murder mystery. It shows the depth and breadth of funny women writing today, and I hope that this year's shortlist can be built on in future years to create a more inclusive and welcoming landscape for funny women writers.'
The winner in this category receives a £5,000 advance from HarperFiction, with the runner-up getting a place on the University of Hertfordshire MA course in Creative Writing or Writing Mentorship; and the second runner-up getting a place on a similar course from Falmouth University.
Comedy Women In Print was set up by actress and writer Helen Lederer, who said: 'When CWIP began as an idea five years ago, there was no parity. Women's wit on the page was not being celebrated, let alone thought of as equal.
'Now in our third year, we have created witty writing careers and honoured wonderful, comedic authors. We need to catch up with the recent enthusiasm for female comedy on telly and extend it to the page.
'School leavers might be able to name Caitlin Moran and at a push Muriel Spark but struggle for more witty female author names. Humorous storytelling is healing and empowering. Laughing is essential. Women writers from diverse backgrounds need to see it to be it. CWIP is thrilled to have made a difference, in such a short time.'
The winners will be announced at a sparkly ceremony at the Groucho Club in London on Monday November 8.
Published: 22 Sep 2021