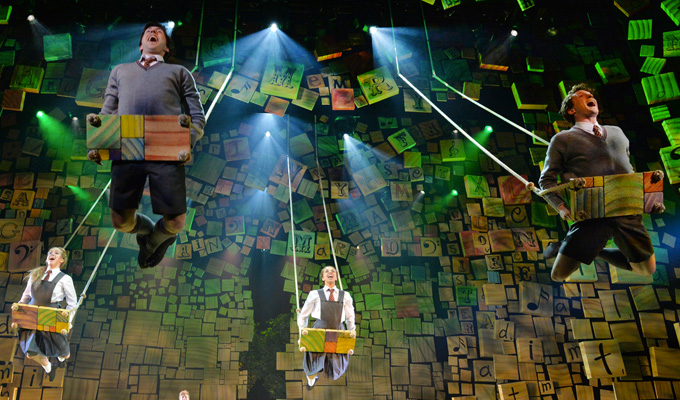 Casting announced for Matilda's stage return
Casting has been announced for the return of Tim Minchin's Matilda musical to the West End.
The show will be back at the Cambridge Theatre from September 16, and is now booking until February.
Producers at the Royal Shakespeare Company have named the four young performers who will take the title role: Imogen Cole, Alyssa D'Souza, Alex Munden and Zoe Simon.
As previously announced, Carly Thoms will be taking over the role of Miss Honey, joining the adult cast which includes Elliot Harper as Miss Trunchbull, Sebastien Torkia as Mr Wormwood and Annette McLaughlin as Mrs Wormwood.
Minchin said: 'I'm so excited that the West End will be reopening soon, and that Matilda will be back on stage in time for its 10th birthday. And that I'll be able to be in my favourite city for the first time in two years! I've so keenly missed Matilda, my London family, and live theatre in general.'
Dennis Kelly wrote the book, based on Roald Dahl's 1988 book, with music and lyrics by Minchin, while the show was developed and directed by Matthew Warchus.
A new trailer has also been released to mark its return:
Published: 22 Jun 2021
What do you think?