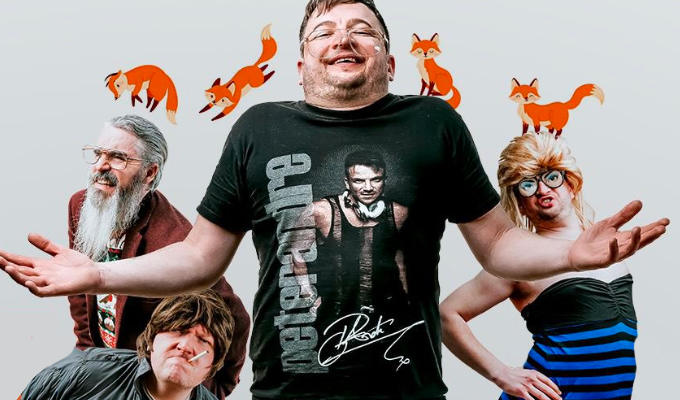 Gary Powndland announces tour
Character comedian Gary Powndland has announced a short 2022 tour.
Nine extra dates have been added after a show at Birmingham Town Hall this Christmas sold out.
The character, the creation of Jack Kiwan, said: 'When I heard that our show in Birmingham had sold out, I spat my calpol sandwich up the wall. Then I phoned my best mate Barry and we went flat out on the session to celebrate. I'm still hungover but hopefully that will have cleared up in time for the show in December.
'I just want to thank everyone who bought tickets. It was an overwhelming response, and I can promise you we will have a top-notch night.'
The character is something of a cult hit in the West Midlands, and claims millions of views for his videos online.
Gary lives in his dead Nan's house with his sister Tash, also played by Wolverhampton-born Kirwan, her son Kaylied and a family of ten foxes he's befriended.
The show also features Barry Mullet, Gary's best pal and neighbour, played by Glaswegian stand-up Andrew McBurney, and Jimmy Boones, the 79-year-old father of Tash's deceased boyfriend Mo and an amoral wheeler-dealer. He is played by McBurney's real-life childhood friend Paul Palmer.
The Gary Powndland & Friends tour dates are here.
Published: 12 Apr 2021
Recent Other News
What do you think?