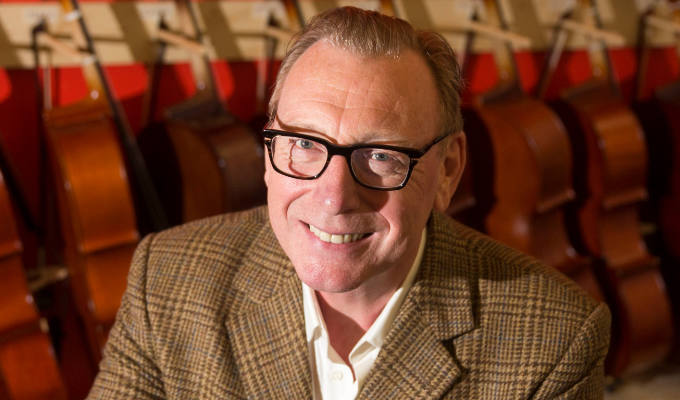 Scottish banker becomes Fringe chair
Scottish banker Benny Higgins has been appointed chair of the Edinburgh Festival Fringe Society.
Formerly chief executive of Tesco Bank and RBS and HBOS's retail divisions, Higgins is now chairman of the Duke of Buccleuch's estates company, managing 280,000 acres of Scottish landscape, including Dalkeith Palace on the outskirts of Edinburgh.
His involvement in the arts world includes roles as chairman of the National Galleries of Scotland, trustee for the Edinburgh International Culture Summit and chairman, The Fine Art Society in London and Edinburgh.
He takes up his position on the board of the charity which organises the Fringe with immediate effect. He succeeds Professor Sir Timothy O'Shea, the former vice-Chancellor of Edinburgh University who is standing down later than planned because of the pandemic.
Higgins said he was delighted with his new role and said: 'The Edinburgh Fringe is an essential component of Scotland's cultural heritage, and now more than ever, we need to celebrate and invest in this vibrant, inclusive and accessible festival.
'As we rebuild our future together after this extraordinarily difficult time, I know that the Fringe will have an essential role to play in the country's economic, social and cultural recovery.
'I look forward to working with [chief executive] Shona McCarthy and her team to help the Fringe re-emerge as the best version of itself, and to help ensure that the festival and the Fringe Society is robust, resilient and ready for new challenges and opportunities in the future.'
Fiona Davis, vice-chair of the Edinburgh Festival Fringe Society board, added: 'I am delighted to announce Benny's appointment and am looking forward to seeing what the future holds under his leadership. I'm confident that his depth of experience in both the commercial and not-for-profit sectors, combined with his brilliant strategic vision, will help lead the Fringe Society.'
Earlier this month, Higgins published proposals on how Scotland might recover from the economic impact of the pandemic commissioned by the Scottish Government.
And last weekend he defended the Buccleuch estates' use of taxpayer-funded furlough payments for staff, despite the Duke having a personal fortune put at £253 million, including art by Gainsborough and Dutch masters and furniture worth an estimated £150 million.' Action had to be taken to protect jobs,' he told The Mail on Sunday.
Published: 26 Mar 2021
Recent Other News
What do you think?