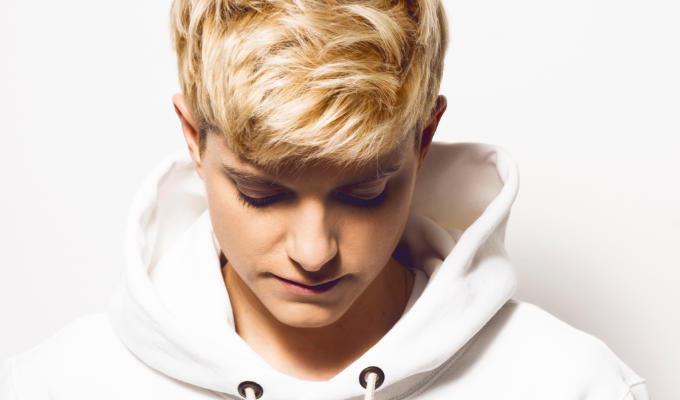 Mae Martin unveils her new stand-up show
Mae Martin has announced a short autumn stand-up tour, entitled Sap.
The blurb for the show says the comic will be looking at 'the uphill battle of trying to do the right thing in a world that sometimes seems to have lost its moral compass'.
And while it weights up vice and virtue, optimism and pessimism, producers Show And Tell say: 'It's not all big questions - there's also a lot about sloths, moose, hot dogs, love, and tree sap.'
Just seven shows have so far ben announced, beginning at Manchester's O2 Ritz on October, 5, with tickets going on sale from 10am on Friday.
Martin said: Im really excited about this new show, it's probably the most fun I've had on stage and I can't wait to share it with you. And I'm not just saying that because I'm starved for human attention. Let's get together and commiserate, and, celebrate.'
Her last show, Dope, was nominated for the Edinburgh Comedy Award in 2017, and was developed into a stand up special for Netflix's Comedians of the World series.
The British-based Canadian comic has gone on to create and star in the Channel 4 and Netflix series Feel Good, co-starring Lisa Kudrow, Charlotte Ritchie and Sophie Thompson, with a second series in the works.
She is also developing a new young adult drama with Netflix.
• Dates and ticket links for May Martin's Sap tour
Published: 24 Feb 2021
What do you think?