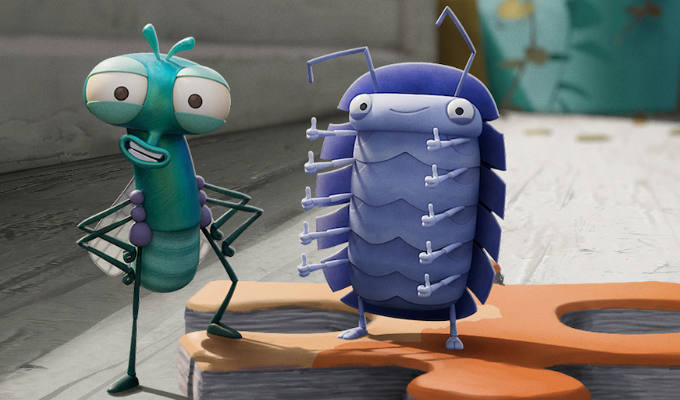 This idea's got wings...
Wallace And Gromit studio Aardman Animations is making a new animated comedy for CITV, all about a housefly.
Aimed at 7-to-11-year-olds, Lloyd Of The Flies follows the adventures of Lloyd B Fly, who lives with his parents, his little sister PB and their 225 maggot siblings inside a compost bin they call home.
They are often accompanied by Lloyd's best friend, Abacus Woodlouse, and eccentric tag-along, Cornea Butterfly as they explore the strange world beyond the compost bin
Fifty-two 11-minute episodes of the series, created and directed by Matt Walker, will be made at Aardman's Bristol HQ
Executive creative director Sarah Cox said: 'Matt is such an exciting talent with a unique comic perspective, and we are thrilled to be working with him on Lloyd of the Flies. We think it is a show with real global reach that will ultimately be screened in as many territories as our hugely successful Shaun the Sheep.
'Lloyd and his misadventures will make both kids and their families laugh and we are delighted to have CITV as a partner – it's the perfect home for these tiny, funny, colourful characters that Matt has created.'
Darren Nartey, acquisitions manager at ITV, added: 'We are absolutely thrilled to be working with Aardman to bring Lloyd of The Flies to CITV. It's a great idea and our audience will love the dynamic British sense of humour.'
Published: 15 Feb 2021
Recent Other News
What do you think?