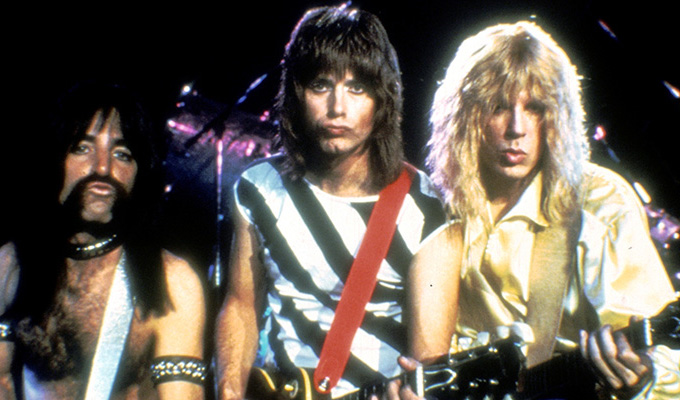 Spinal Tap stars set up licensing company
Spinal Tap's stars have set up a new company to manage the licensing of the film and all rights related to it.
The move comes after Rob Reiner, Harry Shearer, Christopher Guest and Michael McKean won a multi-million-dollar royalty fight after a three-year legal fight.
From January 1, the movie and all featured characters, trademarks and associated rights will be licensed via Authorized Spinal Tap LLC.
Together, the four creators say they intend to ensure the film continues to be available for existing and future Spinal Tap fans for years to come.
Shearer, who played bassist Derek Smalls, launched the legal action, claiming dubious accounting meant the group had been paid just $98 between 1989 and 2006 for royalties on soundtrack sales and $81 for merchandise between 1984 and 2006.
He was later joined by his bandmates in the legal action.
The terms of the settlement, struck in November 2019, were not disclosed, but at the time record label Universal Music Group said the rights to the music would 'eventually… be given to the creators.'
Shearer said then: 'I must admit, from the moment we first began mediation with them to now, I've been impressed by UMG's respect for creatives and their distinctive desire to seek a prompt and equitable solution to the issues.'
Guest added: "It was refreshing to be treated so constructively and with such courtesy by UMG and I'm pleased we have been able to resolve this.'
Released in 1984, original film was produced independently on a shoestring budget of $2.25 million, by a company owned by the four creators.
The quartet have invited inquiries related to licensing the film and any new Tap-related projects. Email: enquiries@harcourt.global
Published: 29 Dec 2020
Recent Other News
What do you think?