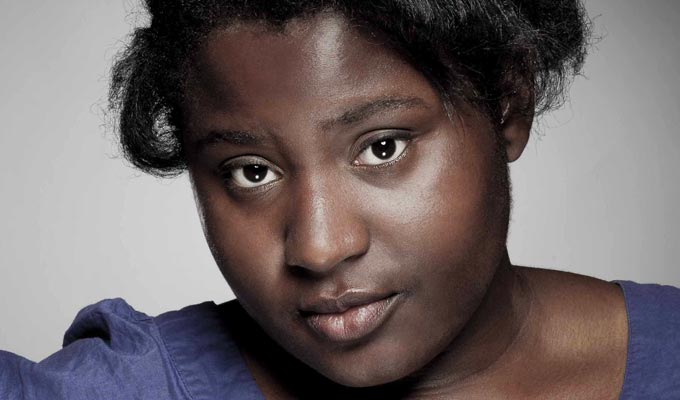 Cult listening
Susan Wokoma has recorded an audiobook version of the theatrical monologue My Mum's A Twat.
Described as 'one girl's funny and frank account of losing her mum to a cult', the play debuted at the Royal Court Theatre in London in 2018 before a stint at the 2019 Edinburgh Festival Fringe.
It was the debut from writer Anoushka Warden, who said: 'Part of the brilliance of live theatre is that once the run is over, the production can only remain in your head. But as a writer it can feel a bit sad, as you may never see or hear your piece performed again.
'Thanks to this Audible version when I'm 87 and living in a pod somewhere in the earth's atmosphere (coz it's the future right?!) I like that I'll be able to listen to the amazing voice of Susan Wokoma speaking words that I wrote when I was much younger. That's pretty cool!'

Chewing Gum and Year of The Rabbit star Wokoma said: 'When Anoushka asked me to record My Mum's A Twat I leapt at the opportunity. Any story that is witty, smart, breaks your heart and explores the empowering force of rap has me ALL IN.
'I'm a huge fan of the audio medium and its power and reach and am delighted that I get to join this team. I hope listeners love this story as much as I do.'
The audio version will be released on August 4, priced one credit for Audible members and £4.99 for non-members. It is available for pre-order here.
Published: 14 Jul 2020
What do you think?