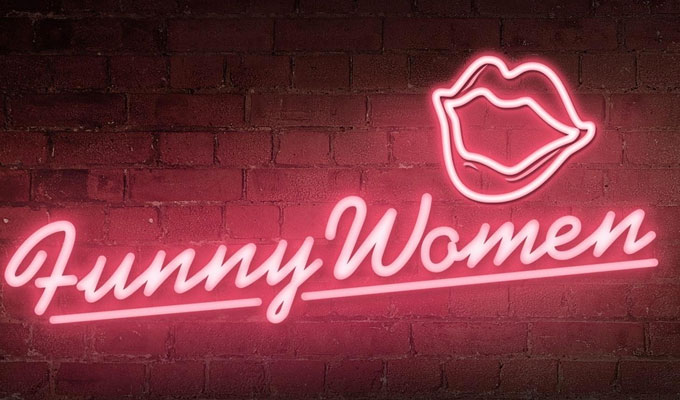 Funny Women announce more awards longlists
Funny Women have revealed the longlists for their comedy writing and comedy shorts awards.
More than 200 scripts were received for the writing award, which have now been whittle down to the top 20.
Award producer Kate Stone said: 'I think the panel has selected an incredible range of scripts that cover all kinds of comedy and I'm excited to move forward to the next stage, the shortlist.
The nominees are:
Rebecca Shortall, Mouthwash
Holly Dempster, The Happiest Place on Earth
Ellen Waddell, Period Drama
Fiona Putnam, Rattled
Eve Cowley & Elin Schofield, Screwdriver
Joanna Carolan, The Other Mother
Steph McIntosh, Masked
Zara Janjua, Scottistani
Anne-Marie Draycott & Charity Trimm, Shelf Life
Catherine Dyson, Thunder Road
Tess Carruthers, The Apothecary
Victoria Ferguson, Finale
Eryn Tett, Hostelites
Sara Butler, 0800 Babe
Stacey Evans, Big Time
Alice Etches, Twins on Tour
Olivia Phipps, The Evening Session
Victoria Morris, Spark
Francesca Sewell, Stick it to Me
Kate Elmer, Mulch

The longest for the comedy shorts is:
Rhiannon Hopkins, Naked Pictures
Donna Preston, Hello From the Inside
Marla Jane Lynch, How Many Twitter Followers Do You Have?
Isabelle Farah, Breakfast
Naomi Cooper, Phillipa: Notes from Isolation
Natasha Santos, #Soulmate
Megan Smith & Lily Howkins, Best Friends
Charlie Dinkin, When You Can't Stop Checking Yourself Out On Zoom
Phoebe Batteson-Brown, How Does That Make You Feel?
Mo Bayliss, Pancake Jam
Niamh Byrne, Beat Until Smooth
Rachael Hilton, Harriet Webb and Emily Houghton, The Wedding
Sascha Lowdermilk, How Does the Coronavirus Affect Gap Year Students?
Lydia and Sabrina Parker, The Band Formerly Known As The Planet's On Fire!!!!!!
Lizzy Mansfield, An Inorganic Love Story
Katie Davison, Undateable
Kitty Paterson, Stranger Hings
Julie Lockey, Ham!
Millicent Binks, Ladies, Have We Progressed? 1920s-2020s
Emma Edwards, Flaws
Briony Puddepha, How to Ensure Personal Growth During Lockdown
Eryn Tett, The Foxes F*ck on Wednesdays
Nikola McMurtrie, Karaoke: Behind the Lyrics
Laura McMahon, Sex and the Quarantine
Ilayda Arden, 1800 PHWOAR-antine
Andi Osho has been named head judge for the shorts and she said: 'I'm particularly passionate about film and storytelling so can't wait to see what all these fabulous, funny filmmakers come up with.
'I switched career from an office job to performer relatively late in life and I'm here to say, it's never too late to give performing, writing, film making or any creative endeavour a try.'
Published: 6 Jul 2020
Recent Other News
What do you think?