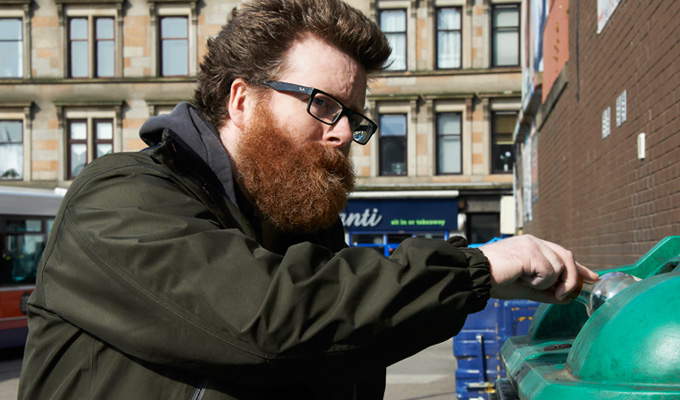 'Scotland has been underrepresented on the UK's comedy scene'
TV production companies Channel X and Hopscotch Films have combined to launch a new venture in Glasgow.
In its 33-year history, Channel X has made shows such as Home, Detectorists and Shooting Stars, while Hopscotch Films has made the Frankie Boyle short film Gasping (pictured) and Greg Hemphill's comedy horror Long Night At Blackstone.
The new venture, Channel X Hopscotch, will develop scripted comedy and drama projects created in Scotland and already has a slate of projects in development.
Hopscotch's Carolynne Sinclair Kidd said: 'Early in my career I produced the award-winning comedy drama series High Times for STV and it was one of my favourite productions to work on.
'With the collaboration of the brilliant Channel X, I'd like to champion sparky, edgy, contemporary comedy like this, and help it find a home not only in Scotland but within the whole of the UK and worldwide.
'There's no reason why we can't be making world class shows from Scotland like End of the F***ing World or Schitt's Creek, and I'm going to be working with the talent to make that happen.'
And in a joint statement, Channel X's Alan Marke & Jim Reid said: 'In our view, Scotland has been underrepresented on the UK's comedy and drama scene.
'There is a wealth of writing, performing and craft talent in the country and we would like to help turn that talent into modern, relevant and world beating narrative TV.'
Published: 29 Jun 2020
What do you think?