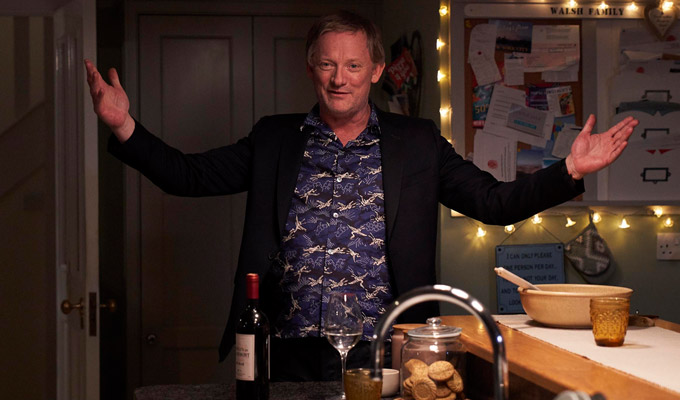 Douglas Henshall joins Home
Shetland star Douglas Henshall has joined the cast of Channel 4's refugee sitcom Home.
The series, written by Rufus Jones, returns next month to pick up the story of Syrian refugee Sami (Youssef Kerkou) who ends up living with a suburban British family after sneaking into their car in Calais.
Henshall will play Elliot, the ex-partner of mum Katy (Rebekah Staton) and father of her child, John.
According to Channel 4: 'Elliot claims to have cleaned up his act, and is still as charming as ever, but the undercurrent of chaos is still very much there. John (Oaklee Pendergast)) is smitten, but Katy, Peter played by Jones and Sami aren't so sure.'
Henshall said: 'Working on Home was one of the highlights of my year. Rufus, Rebekah, Youssef, and Oaklee made me feel part of the family from day one. It's a fantastic show and I was delighted to be a part of it.'
Home will air on Wednesday February 5 at 10pm on Channel 4.
'
Published: 24 Jan 2020
What do you think?