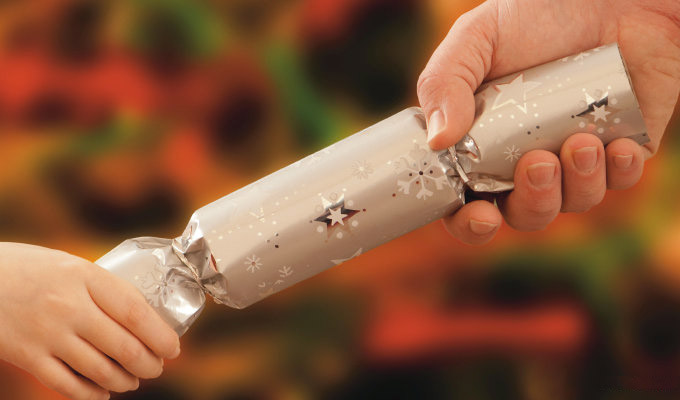 Bang goes that joke...
London's Angel Comedy Club is to hand out custom-made Christmas crackers to shoppers this week, in a bid to rid the world of the bad jokes they normally contain.
As well as the traditional Christmas party hat, each cracker will contain a joke written especially for the occasion by one of the venue's regular comedians, including John-Luke Roberts, Mark Simmons, Stuart Laws and Adele Cliff.
Sample gags include: 'Vegans think people who sell meat are disgusting but people who sell fruit and veg are grocer' amd 'Why is it addictive watching Frodo and Bilbo Baggins ploughing a field? Because it's Hobbit farming.'
A total of 1,500 crackers will be handed out around the local Angel Central shopping centre in Islington from Thursday to Saturday, with 20 of them containing prizes, too.
Comedians will also be performing sets at the complex during the final Christmas shopping rush.
Published: 16 Dec 2019
What do you think?