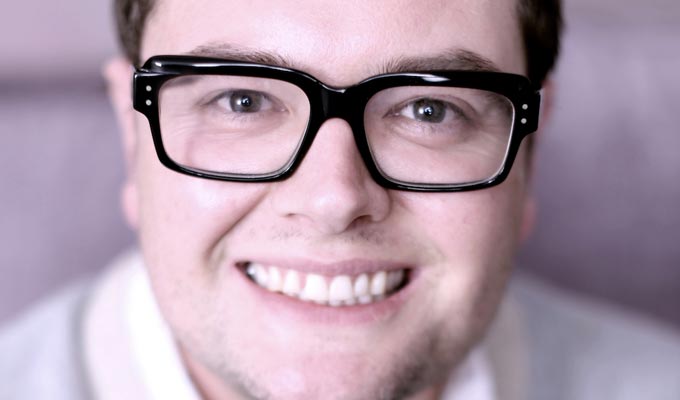 Alan Carr to host a Kylie spectacular
Alan Carr is to host a one-off Channel 4 special with Kylie Minogue.
And the twist of Kylie's Secret Night is that the audience of fans had no idea they were going to spend an evening with their icon.
They believed they were attending a Kylie-themed celebration, but were surprised when she showed up too.
In the 90-minute show, Carr will interview the superstar, while there are also hidden camera stunts and 'uplifting and heart-warming' fan tales. In one segment she surprises a teacher who runs Kylie-themed music classes for adults with learning difficulties by turning up to a rehearsal.
Minogue said of the programme: 'This was such an incredible show. It made me laugh, it made me cry. It was like time stood still and I was able to hear some amazing fan stories, reminisce and really take stock of the journey we've been on together.
'All in all, a wonderful celebration, and a reminder of what a privilege it is to be able to connect with people over time and borders and to inspire me to do it all again.'
The show will air this Christmas, followed by the UK TV premiere of Kylie's Golden tour.
Published: 9 Nov 2019
What do you think?