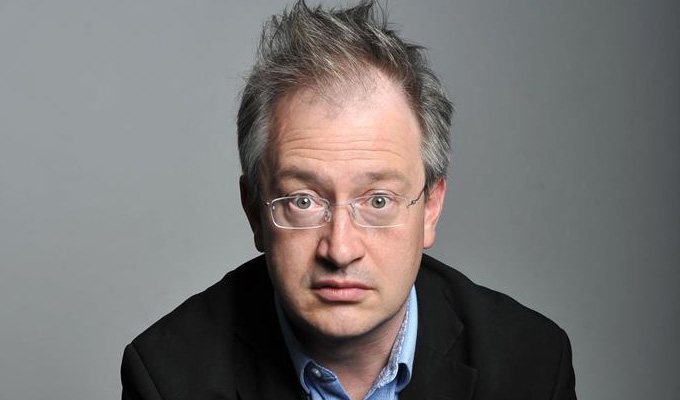 Robin Ince turns the Albert Hall into an 'underwater playground'
Robin Ince is to stage another of his mammoth Shambles shows at the Royal Albert Hall - this time transforming the historic London venue into a 'virtual underwater playground' to looking at the mysteries of the ocean.
He will be joined by oceanographer Helen Czerski, wildlife presenter Steve Backshall, rock band British Sea Power, comedian Josie Long and poet Lemn Sissay for Sea Shambles.
Ince said: 'Richard Feynman said that the imagination of nature is far greater than the imagination of humans, and what we see living in the ocean is wonderful example of the possibilities of evolution in extreme conditions.
'The delight in a child's eye when it first sees that blobfish really exist is something to behold, in adults' eyes too. I am sure I am not the only parent who watched Octonauts with their child and thought, "hang on a minute, that creature can't be real" and went straight to the internet to check up on the cookie cutter shark or snot sea cucumber.
'That we know so far more about our moon than our what lies in our oceans means they remain a place of wonder and mystery. They also remain a place for alarm as we monitor the damage done by human activity.
'Like every show I get involved with, our aim will be to surprise and delight, to make us all ponder on what it is to be living on a planet with such vitality and such variety in its forms of life, its shapes and structures, its geology and possibilities. I stand ready to be gobsmacked again.'
Part of the proceeds from the event on May 17 will be going to support marine conservation charities.
Published: 22 Oct 2019
What do you think?