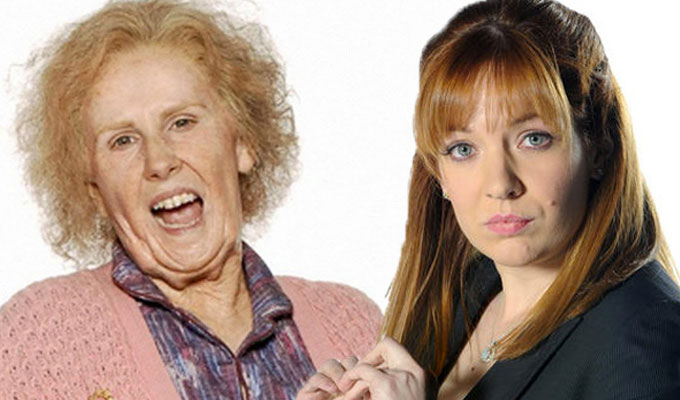 Release date for Catherine Tate's Nan movie
Catherine Tate's Nan movie has been given an official release date – and a new title.
Provisionally titled This Nan's Life, the film is now simply called Nan: The Movie.
And according to the Film Distributors' Association, it is due to be released in cinemas on June 19 next year.
Written by Tate and Brett Goldstein, the movie promises an 'origin story' for the foul-mouthed Joannie Taylor.
Mathew Horne will return as her grandson, Jamie, and Katherine Parkinson also co-stars.
Published: 16 Oct 2019
What do you think?