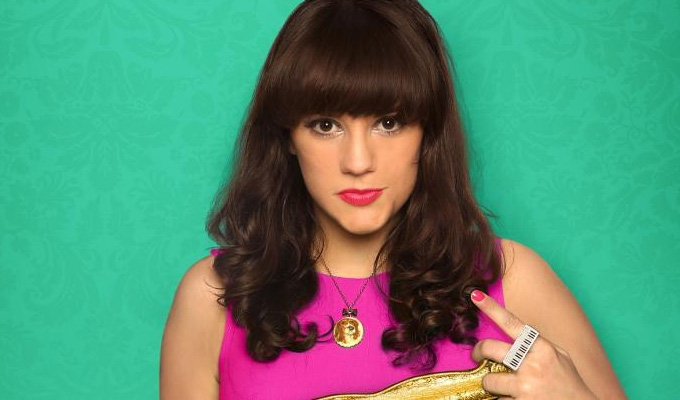 Vikki Stone helps rewrite High Fidelity musical
Makers of a musical comedy based on Nick Hornby's book High Fidelity have drafted in musical comedian Vikki Stone to help move the action BACK to London.
The novel was originally set in the UK capital, telling the story of the owner of a vinyl record store struggling to find love.
But the plot was transplanted to Chicago for the 2000 movie version starring John Cusack. That, in turn, was made into the musical which launched on Broadway in 2006.
However the show – with a book by US playwright David Lindsay-Abaire , music by Tom Kitt and lyrics by Amanda Green – was a flop and lasted just 13 performances after press night.
Now producers of the new UK production have bought in Stone 'to work with the authors to relocate the action back to its London/Camden roots'
High Fidelity will be the first musical to play the Turbine Theatre within Battersea Power Station when it opens on October 21.
The venue's artistic director, Paul Taylor-Mills, said: 'I've been obsessed with High Fidelity in its various incarnations for a long time. I've always been curious as to why it didn't get the life I believe it deserved on Broadway and believe this may have been because of timing and geography.
'I have engaged Vikki Stone to relocate the story back to its London roots, where Nick Hornby's book was originally set. I'm thrilled to have the blessing of the original writers of the musical and hope to build on the brilliant show they've created.'
Casting has yet to be announced for the show, which will run to December 7.
Published: 16 Sep 2019
What do you think?