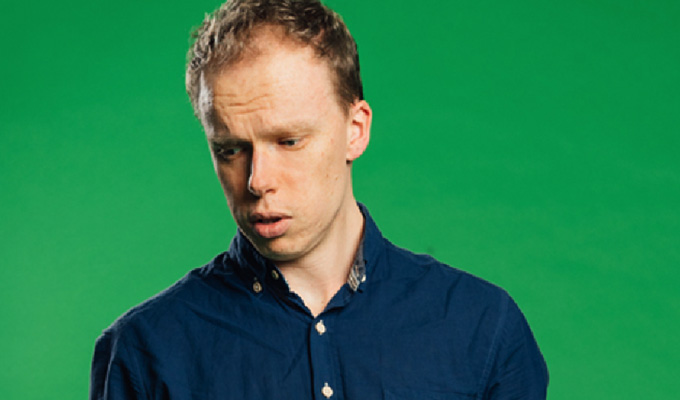 Jordan Brookes's 2017 show comes to NextUp
Jordan Brookes' live show Body of Work is to be released on NextUp later this month.
His third solo hour – mixing absurdism with anecdotes of his experience of living with OCD – will released on the subscription platform on June 269.
He said: 'I'm so excited to have had Body Of Work captured forever. I first wrote and performed it in 2017, but I'd been working up to it from the moment I got into stand-up.
'I'd always wanted to do a show that on the surface is about one thing but never quite gets going for reasons that slowly become apparent, and so for me Body Of Work is the distillation of ideas and themes I'd been dancing around since I started performing.
'It took a lot to explore what was (and still is) a difficult part of my life, but I am so proud of the result. I hope you enjoy watching as much as I loved putting it together.'
The show earned Brookes a nomination for best show at the Edinburgh Comedy Awards in 2017. It started out at a Free Festival venue before transferring to the Pleasance Courtyard to become a word-of-mouth hit.
Dan Berg, NextUp's co-founder added: 'This is genuinely one of my favourite comedy shows and Jordan is a phenomenal talent - to be featuring Body of Work as one of NextUp's original productions is a real honour.'
Published: 11 Jul 2019
Recent Other News
What do you think?