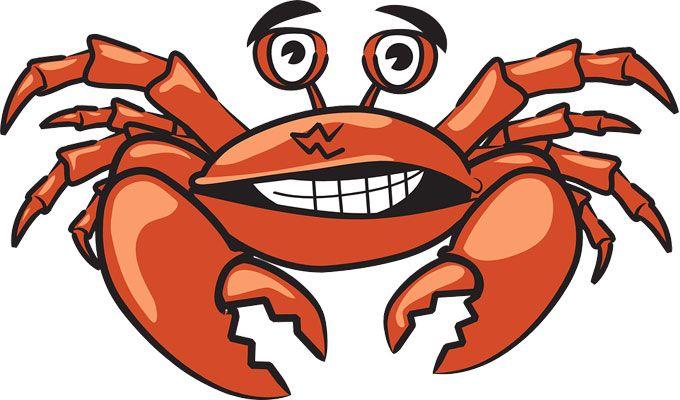 Kids' favourite dad jokes revealed
British children have chosen their funniest 'dad joke' of all time.
According to the poll of 2,000 7 to 12-year-olds the best gag is: Why did the crab never share? Because he's shellfish.
The survey was commissioned by Beano.com to mark Father's Day this weekend.
The top gags were:
1 Why did the crab never share? - Because he's shellfish.
2 Did you hear the rumour about butter? - Well, I'm not going to spread it!
3 What do you call a man who can't stand? - Neil.
4 I wouldn't buy anything with velcro - It's a total rip off!
5 Dad, did you get a haircut? - No, I got them all cut.
6 I keep trying to lose weight…. - …but it keeps finding me.
7 What do you call a bear without any teeth? - A gummy bear!
8 Why did the invisible man turn down the job offer? - He couldn't see himself doing it.
9 You know what the loudest pet you can get is? - A trumpet.
10 Why can't T-Rexes clap their hands? - Because they are extinct.
11 I went to buy some camouflage trousers the other day… - … but I couldn't find any.
12 Why did the picture go to jail? - Because it was framed.
13 Have you ever tried to eat a clock? - Its very time consuming.
14 What kind of tea you drink with the Queen? - Royal tea.
15 What did the drummer call his twin daughters? - Anna one, Anna two!
16 How do you cut the ocean in half? - With a sea-saw
17= I don't trust stairs. - They're always up to something
17= Why did the tomato blush? - Because it saw the salad dressing.
19 Where do you learn to make ice cream? - Sundae school.
20 What do you call a small mother? - A minimum
Despite the reputation of dad jokes being cringe-worthy, three-quarters of kids said that they smile or laugh when their dad tells them jokes.
However, two-thirds said their dad has embarrassed them in front of their friends by telling cringey puns in the past.
Almost all of the children polled – 92 per cent – agreed that their father's sense of humour is one of the best things about him.
Published: 14 Jun 2019
What do you think?