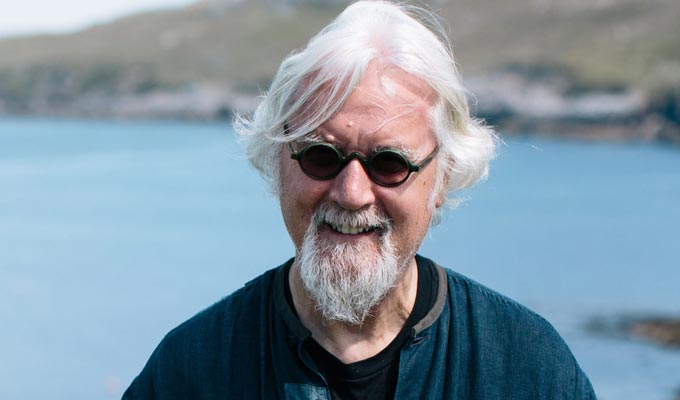 Billy Connolly to lead New York Tartan Parade
Billy Connolly is to lead the annual Tartan Parade through the streets of New York this April.
Acting as Grand Marshal, the Glasgow-born comic will take the procession along Sixth Avenue on Saturday April 6, leading 1,500 participants including solo pipers, drummers, pipe bands, highland dancers, Scottish clans and Scottish dogs.
He said: 'I can't wait to hear all those bagpipes echoing off the skyscrapers and to see Sixth Avenue awash with thousands of swaying kilts. It's going to be brilliant.'
Kyle Dawson, president of the New York Tartan Day Committee, said: 'We're beyond delighted to announce that Billy Connolly will join us as Grand Marshal. For over half a century, he has entertained us all through his work and, because of this, he is beloved on both sides of the pond. We look forward to enjoying a big year with the Big Yin.'
Connolly will also judge a dog competition with his wife, Pamela Stephenson.
Around 30,000 spectators are expected
Published: 22 Feb 2019
What do you think?