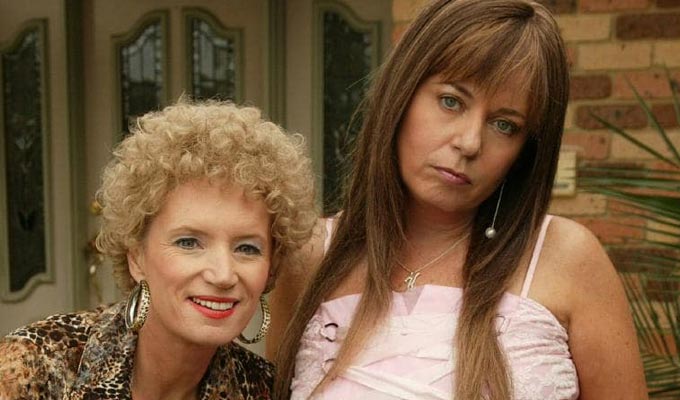 Could Kath & Kim be making a comeback
Australian comedy Kath & Kim could be making a comeback, co-creator and co-star Jane Turner has suggested.
The comedian, who played Kath Day-Knight, told BW Magazine down under that a comeback 'would be fun because we can still riff on modern issues'.
She added that as she and co-star Gina Riley, both 57 despite playing mother and daughter, 'feel a bit out of the loop' on pop culture, it would help them write the scripts.
'There's a younger world that we don't quite get, so it would be like old people trying to do young jokes,' she said.
However, she did not reveal any specific plans.
Kath & Kim originally aired from 2002 until 2007, and aired on BBC Two in the UK. It has spun off feature-length specials, the last being Kath & Kimderella, which hit Australian cinemas in 2012.
All the episodes and films have recently been added to Netflix.
Published: 19 Aug 2018
What do you think?