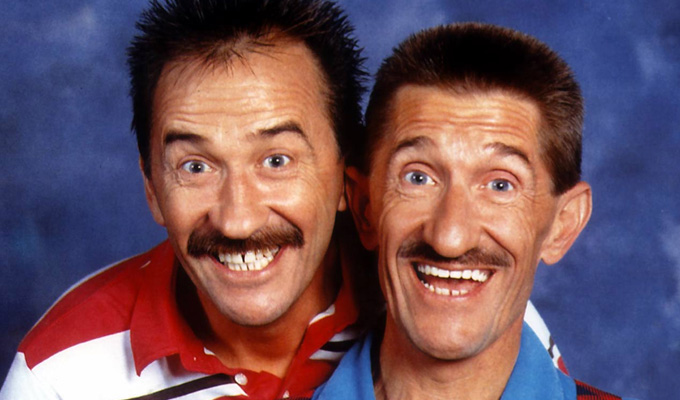 ChuckleVision lands on iPlayer in tribute to Barry Chuckle
The final ever series of ChuckleVision is being released on BBC iPlayer as a tribute to Barry Chuckle, who died on Sunday at the age of 73.
His brother Paul – whos real surname is Elliott – has given CBBC his blessing to release the series, which originally aired in 2009.
The BBC say they have been inundated with requests to bring ChuckleVision in the wake of his death.
It has been reported that the star was struggling with a secret heart condition after a lifetime of heavy smoking, and was told last summer that he only had 12 months to live.
Director of BBC Children's, Alice Webb, says: 'Barry was loved by both the audience and his colleagues. He'll be sorely missed by all who knew him. We hope by making the final ever series of ChuckleVision available that viewers old and new can enjoy Barry and Paul's unique brand of kids' comedy.'
ChuckleVision ran for 292 episodes on the BBC between 1987 and 2009. Series 21 will be available to view later this afternoon (Tuesday August 7).
Published: 7 Aug 2018
Recent Other News
What do you think?