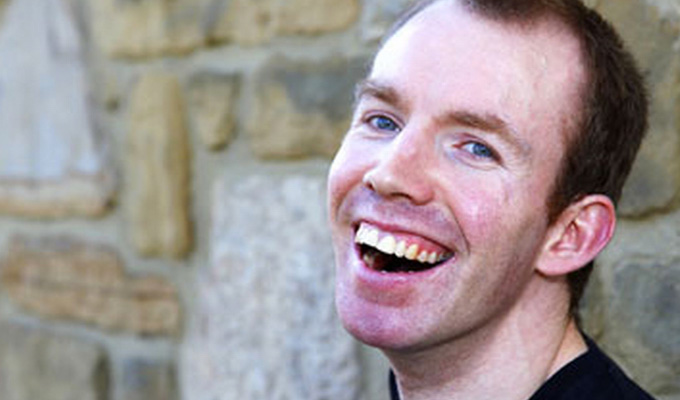 Lost Voice Guy helps others find their voice
Lost Voice Guy Lee Ridley is encouraging disabled people to share the stage with him at the Edinburgh Festival as part of a BBC show.
The winner of Britain's Got Talent is to host a storytelling event for the BBC's Ouch strand on August 9.
And disabled people and those with mental health problems are being invited to submit a true story about an unusual, complicated or funny encounter based on this year's theme of 'going out'.
Those chosen will get to work with a top comedy script producer and perform in the corporation's Fringe venue.
Ridley said: 'There's something really powerful about a lone performer on a stage speaking directly to the audience and building a relationship with them. I always enjoy hearing stories from disabled people and think it's great that BBC Ouch are championing disabled talent in this unique way.'
Damon Rose, Editor of BBC Ouch, added: 'Last year's storytelling event at the Edinburgh Festival Fringe had a sold-out audience and the performances left people buzzing about what they'd just seen.
'Disabled people and those with mental health difficulties have complex and rich lives, with fascinating and often humorous stories which don't often get a decent airing. We're here to bring some of those stories out into the open so everyone can share them."
'It also shines a light on new talent out there waiting to be heard. After the event, it will appear on BBC TV, iPlayer and the BBC News website.'
Submissions for stories close at 9am on Monday June 18. Details are here.
Published: 8 Jun 2018
What do you think?