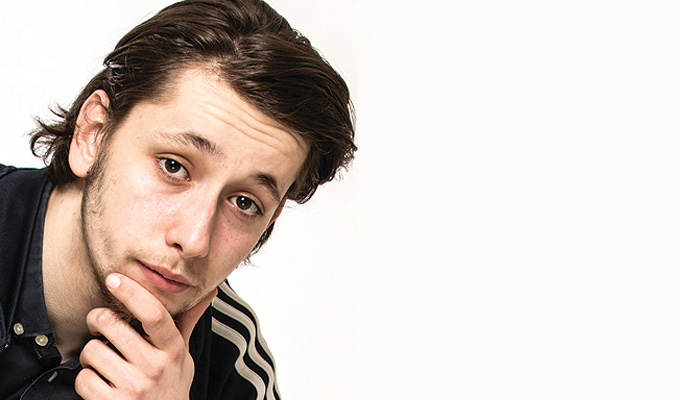 Elliot Steel lands drama writing deal
Simon Pegg and Nick Frost's production company has signed Elliot Steel as part of a raft of new talents it hopes will create original new dramas.
The comic – whose dad is fellow stand-up Mark Steel – is not the only member of the new team with a famous parent, as Jenny Eclair's playwright daughter Phoebe was also signed by Stolen Picture.
Olly Cambridge, who created the Liam Williams BBC Three comedy Pls Like, is also part of the so-called IP Rights incubator, alongside playwright and Holby City writer Gemma Copping and Faryal Velmi, who has written for Channel 4's Ackley Bridge.
They will be placed on retainers, with Stolen Picture co-owning the projects they are working on.
The production company is hoping to created new dramas to appeal to young adults, with Stolen Picture's creative directors James Serafinowicz and Nat Saunders working as showrunners.
Their first projects are We Never Sleep, described as a detective comedy-thriller that will tackle bullying, justice, morality, mental health and post-Brexit small-town life, and Chemistry, about people on the run for their survival.
Miles Ketley, Stolen Picture's chief executive, praised the 'incredibly talented' team and said: 'We wanted to ensure that authentic young adult voices were at the heart of these projects.'
Published: 30 May 2018
What do you think?