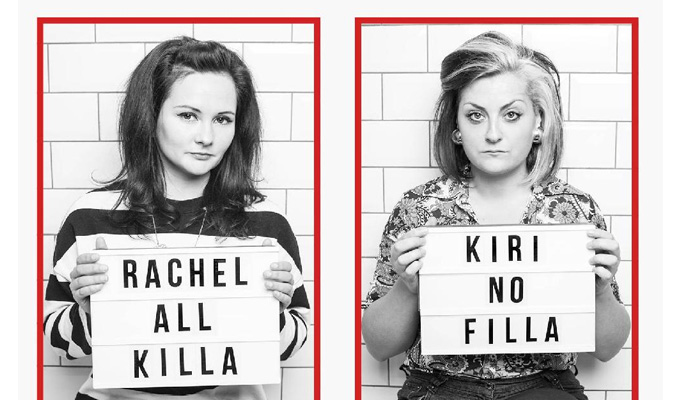 All Killa No Filla podcast to tour the US
Kiri Pritchard-Mclean and Rachel Fairburn are taking their serial killer podcast All Killa No Filla on a US tour.
The comics are playing five dates in New York, Boston, Chicago, San Francisco and Los Angeles this September, after a handful of dates at the Edinburgh Fringe.
Fairburn said: 'We are absolutely thrilled… It's amazing to think something we record once a month in our spare room has resonated with so many people. We can't wait to chat murder and wear ridiculous outfits in some of the coolest cities in the world.'
Their US schedule is:
September 22: Grammercy Theatre, New York
September 23: Paradise Rock Club, Boston
September 25: House of Blue Chicago
September 26: Cobb's Comedy Club, San Francisco
September 29: The Regent Theatre, Los Angeles
Published: 21 May 2018
What do you think?