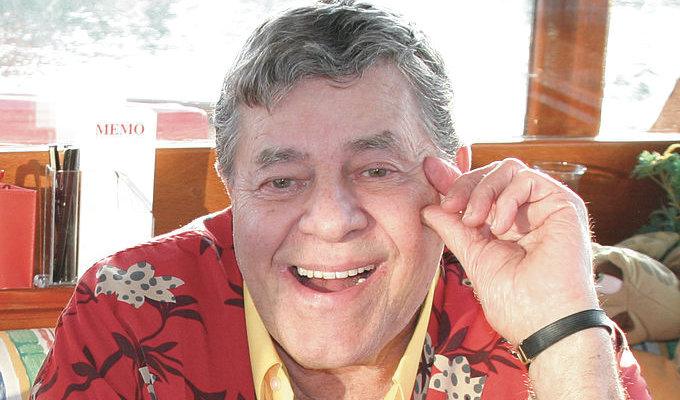 Jerry Lewis memorabilia goes under the hammer
Some of Jerry Lewis's personal items are going under the hammer this summer.
The auction includes some high-end watches such as a 14-carat gold Le Coultre timepiece given to him by Dean Martin and inscribed: 'Jerry my buddy and pal, I love you. Dino' which is expected to raise around $5,000 (£3,700)
Others were given to him by Sammy Davis Jr (with an estimate of around $7,000) and the ABC network ($12,500), while an 18-carat gold Cartier watch is expected to fetch up to $35,000).
More unusual items include a 14-carat gold cigarette lighter with a relief caricature of Lewis in his clown make-up, expected to go for around $2,500.
Wardrobe and props from The Nutty Professor will also be sold, including a trio of trademark glasses with painted eyeballs on the lenses, a collection of funny teeth custom made for Lewis and a tweed burgundy suit.
Darren Julien of auctioneers Julien's Auctions said: 'Jerry Lewis epitomised the very definition of a Hollywood icon who blazed a path like no other. We are honoured to present this once in a lifetime auction event celebrating his comedic genius and legacy as one of Hollywood's greatest stars.'
There is also a wool striped shirt with collar and one sleeve removed, worn by Lewis in film 1972 The Day the Clown Cried, in which he played a washed-up circus clown who is imprisoned in a Nazi concentration camp. The film remains unreleased but most of those who saw a rough cut branded it a misjudged disaster, and Lewis vowed it would never be seen.
Lewis died on August 20 last year at the age of 91. The estate auction will take place June 22 at Planet Hollywood in Las Vegas and you will be able to bid online here.
Published: 11 May 2018
Recent Other News
What do you think?