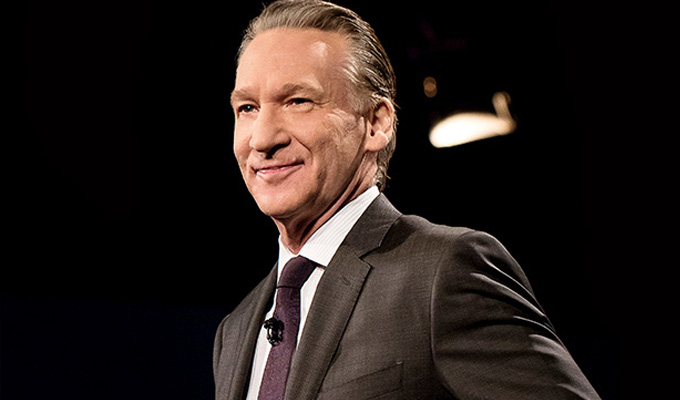 Bill Maher's next special will air LIVE
Bill Maher's next HBO stand-up special will air live, the cable network has announced.
The political comedian's show Triggered will be broadcast from the Brady Theater in Tulsa, Oklahoma, on Saturday July 7.
It is his 11th HBO solo special since his first in 1989.
He said: 'The paradox of my life is, the more horrifying the country under Trump becomes, the more fun we have at my stand-up shows. I guess it's a release, or whistling past the graveyard, or a primal scream.
'Half of this show is about Trump, but I am determined to make half of it about me – my way of saying, "Trump, you don't get to win!"'
Real Time with Bill Maher also airs on HBO. The weekly programme is in its 16th season and has been renewed until 2020.
Published: 11 May 2018
Recent Other News
What do you think?