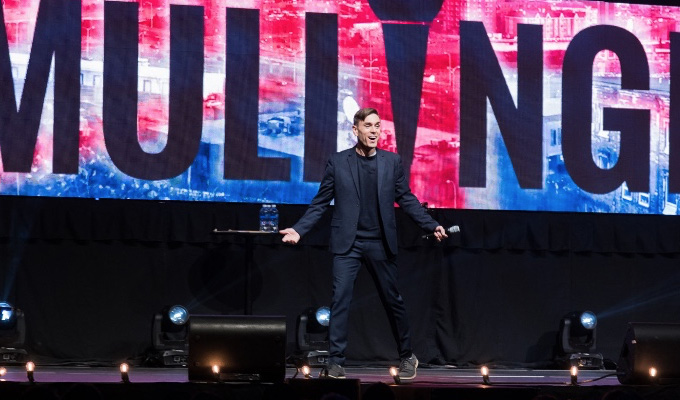 'Unknown' comic outsells Seinfeld – again
British comic James Mullinger has again filled the 5,000-seat arena in the Canadian town where he now lives.
The comic sold more than 4,800 tickets to the Harbour Station arena in Saint John, New Brunswick, for his stand-up gig on Saturday night.
He previously sold out the venue in 2016, beating Jerry Seinfeld's record at the venue, and outselling names such as Guns N Roses, Iron Maiden and Snoop Dogg.
He said: 'Nothing major has happened in those two years. I haven't done some big televised festival. I haven't been given a CBC show. I have just gigged away. Performed almost every night in venues varying in size from 20 seats to 5,000. Which is what I love so much about this part of Canada. It's just all about hard work. No favours. No back room deals. We do things differently here. It's organic and real.'
He added 'I don't have any industry "buzz". Frankly no one in the comedy industry cares about me and what I do. Possibly because of where I am. Or because they don't like my act.
'But it doesn't matter because I run this business the same way a plumber or a builder runs their business. I do good work and enough people like it so they come back. End of. It's really very simple.'
The show was recorded for possible future broadcast or streaming, as the previous show was – and is now available here.
Published: 3 May 2018
What do you think?