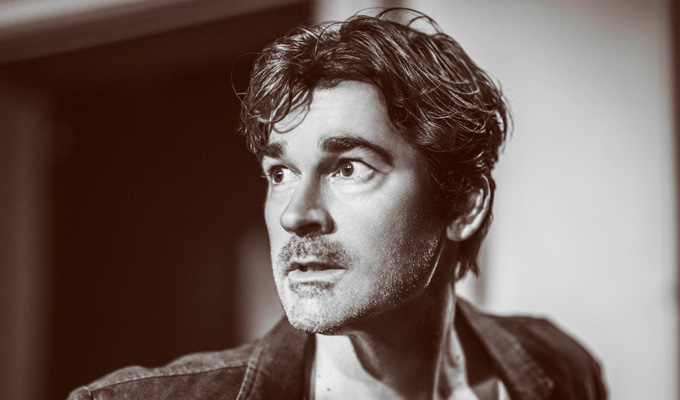 Unlocking the comedy Vaults
London's Vault festival, which takes place in the tunnels beneath Waterloo station, is to include its own comedy festival this year.
It will comprise more than 125 shows, with the likes of Joe Lycett, Bridget Christie, Richard Gadd, Phil Wang and James Acaster taking part.
The event has included comedy shows before, but this is the first time it will have a full strand dedicated to the genre.
Edinburgh Comedy Award winner Adam Riches, pictured, will in residence for five nights, with work-in-progress shows as well as reprisals of his earlier work.
He said: 'Whenever I set about writing a new show I always revisit some older ones, as it really seems to help me get in the mindset of certain characters. It reminds me of certain structures and devices I may have used and – crucially – delays me actually having to write the new piece.'
'But a happy side-effect of this self-motivational delaying tactic, is that I'm also reminded of some shows that have barely even been seen. So for this quintet of nights, alongside some new material, I decided to dust off a couple of old shows that have never been staged in London.'
Other highlights include Edinburgh shows from Mat Ewins, Joe Sutherland and Graham Dickson as well as Steen Raskopoulos and Carlo Ritchie 's The Bear Pack and a two-week run of Police Cops In Space.
There is also a sizeable programme of work in progress shows from comics such as Mae Martin, Rhys James, Fin Taylor and Sheeps, while Liam Williams takes on a fortnightly residency hosting new material night Over The Volcano.
The festival runs from January 24 to March 18 and also features immersive theatre, new writing, dance, cabaret and film shows.
Published: 9 Jan 2018
Recent Other News
What do you think?