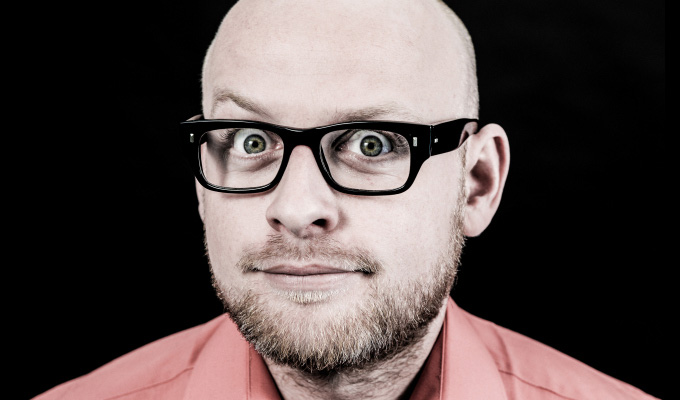 Who will leap to the top?
The finalists have been named for this year's Beat The Frog World Series competition run by Manchester's Frog & Bucket comedy club.
All of the nine acts started in by trying to complete their full five minute set without being 'croaked' off the stage by audience members brandishing green cards.
But on Monday night's final they will get to perform their routines uninterrupted.
They are:
Michael Carter - hailing from Liverpool, stand up was always something he wanted to try but it was only when he joined a comedy course with a friend and he couldn't back out that he finally gave it a go.
Tayo Cousins - won the competition's 'panel prize' in 2015 and now returns to seize the main prize. Tells tales of his Nigerian father and his first gig was in New York.
Carrie Anne the RedNeck Comedian - Norwich's Carrie Anne Guthrie came to stand up after a stress-induced heart attack inspired her to seize the day.
Dougie - a wilfully bizarre character act created by James Harkness. Has a trademark haphazard approach to light entertainment.
Adam Hughes - weaving tales from the gutter and combining them with improvised humour Hughes was a finalist in the Southport comedian of the year.
Konstantin Kisin - a Russian translator from Tunbridge Wells, he was inspired by seeing a marathon amount of comedy at a festival and at his first gig shared the stage with a stripper's pole.
Tom Lawrinson - Manchester's own and a civil servant, Lawrinson lists his favourite pastimes as Greek mythology, footy and gossip. One half of Pottervision.
Kathryn Mather - a former children's entertainer originally from Rochdale, now a mature student living in London and has been performing for two years.
Kiran Morjaria - a doctor currently living and working in Stockport, he got the performing bug at Uni in Leeds eventually moving into stand-up.
Previous winners include Brennan Reece, Sam Gore, Benji Waterstones, Penella Mellor and Carl Hutchinson, with Dublin comic Donal Vaughan taking the title last year.
Dan Nightingale, pictured, hosts the final from 8pm on Monday.
Published: 3 Nov 2017
Recent Other News
What do you think?