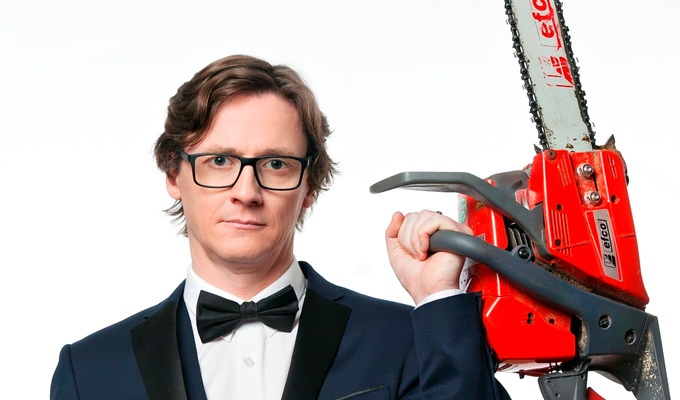 Ed Byrne adds more tour dates
Ed Byrne has announced extra dates for his new tour, Spoiler Alert, taking him through to March next year.
An extra 48 dates have been added for 2018 and are now on sale, bringing the total to more than 100 – his biggest tour yet.
Byrne said: 'I originally intended to call the show I'll Millennial You In A Minute, but my promoter considered the title "off-puttingly baffling". That's my own chainsaw in the photo, by the way.'
The show, which promises to 'explore the thin line between righteous complaining and brat-like whining' kicks off in Tewksbury on September 25, following an Edinburgh Fringe run.
Click here for the full schedule and box-office links.
Published: 26 Apr 2017
Recent Other News
What do you think?