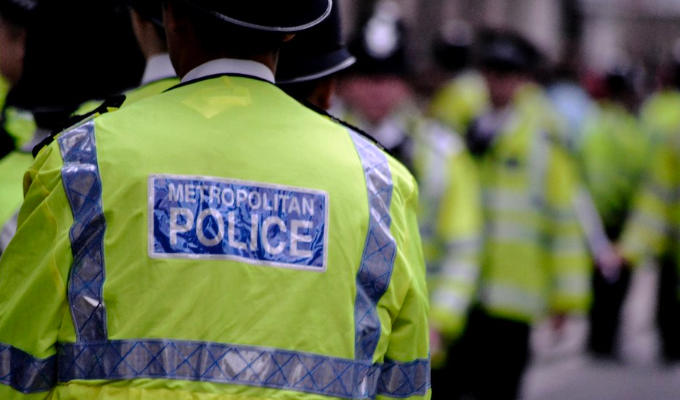 ITV orders police training comedy from Green Wing creator
Green Wing creator Victoria Pile is making a new comedy based in a police training college.
Piglets has been inspired by the government's stated policy of quickly recruiting 20,000 new police officers – and the new comedy suggests that might have come at the cost of lowering standards.
The six-part series revolves around half a dozen would-be cops and the handful of staff whose thankless task it is to knock them into some kind of shape.
ITV's head of comedy, Nana Hughes said: 'Piglets was a script that had me laughing from the first page through to the last page.'
Pile is joined in the writers' room by Robert Harley, James Henry, Oriane Messina and Fay Rusling – who also worked on Green Wing and the short-lived university comedy Campus.
Also on the team are Omar Khan, who came through the ITV Comedy Writers Initiative to promote new talent from groups underrepresented in comedy, alongside four other new writers from that scheme.
Casting has yet to be completed but ITV says: 'The show presents a great opportunity to showcase our best young comedic talent, as well as some established star names among the senior college staff members', adding that there is 'strong diversity within the cast'.
Pile – who will also direct the series with Plebs writer/director Sam Leifer – said she was 'so delighted to be part of ITVX's strong commitment to comedy, and grateful for Nana Hughes' terrific support and enthusiasm for Piglets, not least in helping us secure such a diverse range of talent.'
In 2019, the government promised to recruit 20,000 additional police officers in England and Wales, which Rishi Sunak declared had been achieved earlier this year. However, the drive followed years of cuts, and there are now only about two per cent more officers than there were in 2010, serving a population that has grown by 6.5 per cent.
Last month, Pile said Green Wing is set to be revived as a podcast, with original stars Tamsin Greig and Stephen Mangan are said to be involved in the new project.
Piglets writing credits
Made by: Monicker Pictures
Written by: Victoria Pile, Robert Harley, James Henry, Oriane Messina and Fay Rusling,
Directed by: Sam Leifer and Victoria Pile
Produced by: Victoria Pile
Executive producers: Caroline Leddy, Robert Harley and Sam Leifer.
Published: 20 Nov 2023