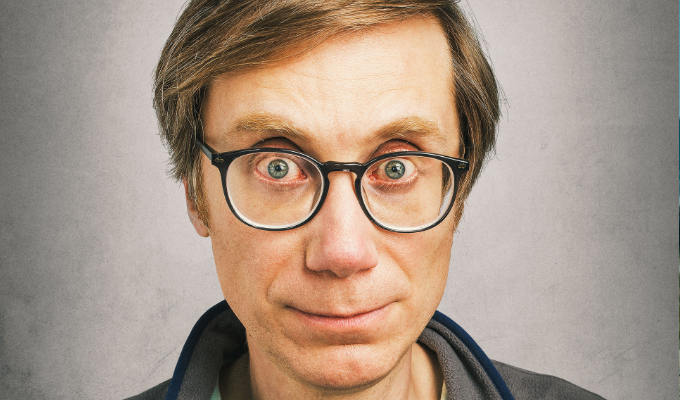 Stephen Merchant has a £26.6m fortune
Stephen Merchant is sitting on fortune of at least £25.1million, newly filed accounts reveal.
His company, SJJM Ltd, has that much in assets, up £2.5million from this time last year.
And The Sun reports that The Outlaws creator has other assets that bring the total up to £26.6million
Much of his fortune comes from licensing of The Office worldwide, particularly the US version. Co-creator Ricky Gervais is reported to have a slightly smaller fortune, with £24.4million in his company's accounts.
The Sun claims that Merchant is now Britain's wealthiest comedian, with Peter Kay third on £22.6million – though his current tour will swell that figure even further. However, it did not include Rowan Atkinson, whose wealth is often quoted as being around £120million, nor Sacha Baron Cohen, worth £105million according to the Sunday Times Rich list.
A third series of The Outlaws has just been filmed in Bristol for BBC One and Amazon's Prime Video.
On Monday, Merchant and girlfriend Mircea Monroe attended Jimmy Carr's 51st birthday bash at The Groucho Club alongside other celebrities such as Katherine Ryan and Louise Redknapp.
Merchant and Monroe live in a £2.4million Los Angeles mansion once owned by former talk show host Ellen DeGeneres.
Published: 21 Sep 2023