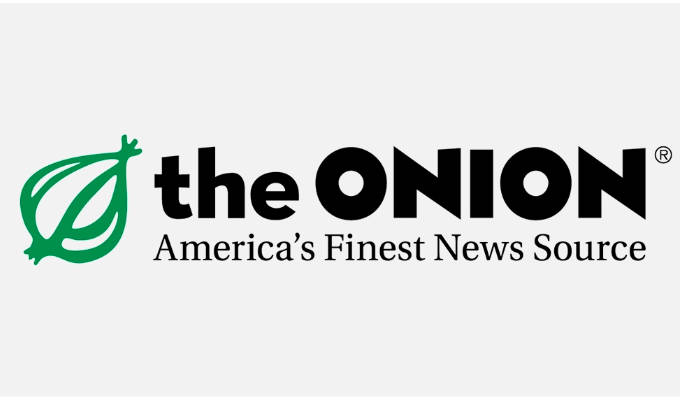 The Onion fights for the right to parody
American satirical website The Onion is lobbying the US Supreme Court to uphold the right to parody.
The home of fake news has waded into a long-running legal fight involving an Ohio man who was arrested for creating a fake Facebook page mocking the local police force.
Although Anthony Novak was later acquitted of 'disrupting public services' after his 2016 arrest, he is suing Parma Ohio Police Department for violating his free speech rights.
A lower court criticised the officers' actions but threw out Novak's case which The Onion says 'imperils an ancient form of discourse'.
Now Novak is trying to take his case to the Supreme Court.
In a background document called an amicus brief sent to judges, The Onion said: 'The court's decision suggests that parodists are in the clear only if they pop the balloon in advance by warning their audience that their parody is not true. But some forms of comedy don't work unless the comedian is able to tell the joke with a straight face.'
'The Sixth Circuit's decision in this case would condition the First Amendment's protection for parody upon a requirement that parodists explicitly say, up-front, that their work is nothing more than an elaborate fiction. But that would strip parody of the very thing that makes it function.
'The Onion cannot stand idly by in the face of a ruling that threatens to disembowel a form of rhetoric that has existed for millennia, that is particularly potent in the realm of political debate, and that, purely incidentally, forms the basis of The Onion's writers' paycheck
That's not the only example of the website's humour in the document, which also concedes: 'The Onion's writers also have a self-serving interest in preventing political authorities from imprisoning humorists. This brief is submitted in the interest of at least mitigating their future punishment.'
Elsewhere the document claims The Onion, "America's finest news source' has a readership of 4.3 trillion, employs 350,000 people at its offices and 'manual labor camps' and 'proudly conducts tests on millions of animals daily'.
The Supreme Court is unlikely to hear Novak's petition, but his actions are shining a spotlight on authorities cracking down on criticism.
Mr Novak's page was only live for about 12 hours until police said they would take action. Its posts included a fake job ad stating the department discouraged minorities from applying, advertising a 'pedophilereform event' in which participants could be removed from the sex offender registry and become honorary members of the department after completing puzzles and quizzes; and that the police was banning city residents from feeding homeless people in a bid to drive them out of town out of starvation.
The Onion's 23-page document – available to read here – concludes: 'The Onion intends to continue its socially valuable role bringing the disinfectant of sunlight into the halls of power… And it would vastly prefer that sunlight not to be measured out to its writers in 15- minute increments in an exercise yard.'
Published: 4 Oct 2022