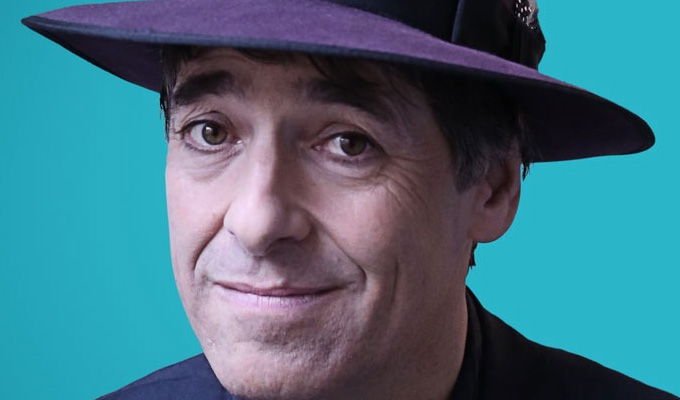 Mark Steel reveals the next series of In Town...
Mark Steel has announced the the places to feature in the next series of his Radio 4 series In Town…
They include a stop in Paris – where he performs two versions of the show , one in English and one in French.
The other locations are Nottingham, the Isles of Scilly, Tring, Salisbury and Newport in South Wales.
Steel – who once wrote a book about the French Revolution – has been learning the language over recent years and started performing stand-up in it earlier this year.
Just before those shows he said: ''In a way, doing a show about the crazy ways of Orkney or Basingstoke, in front of people who live there, is performing in another language. The people in those places are always funny, always heartening. So the next stage is to do a show in which the words are different to the ones I'm familiar with as well.''
And he told Brighton's BN1 magazine: 'They've got some great phrases. To snog someone is "Rouler une pelle" – literally to 'roll a shovel'. It's not so romantic though!'
Steel admitted there were challenges as even 'when you try out new material in your own language, it's quite a gamble. But I'm really looking forward to it. What I'd really like to do a series of these shows over there. I think that French stand-up, as far as we understand it, is relatively new.
'I do rattle along at a ridiculous pace. Which makes it particularly difficult. Am I talking myself out of doing it?'
The next series of In Town will go out on Radio 4 from August 22. As well as the half-hour broadcast version, a longer cut will be available from BBC Sounds.
Published: 5 Jul 2022
Recent News
What do you think?