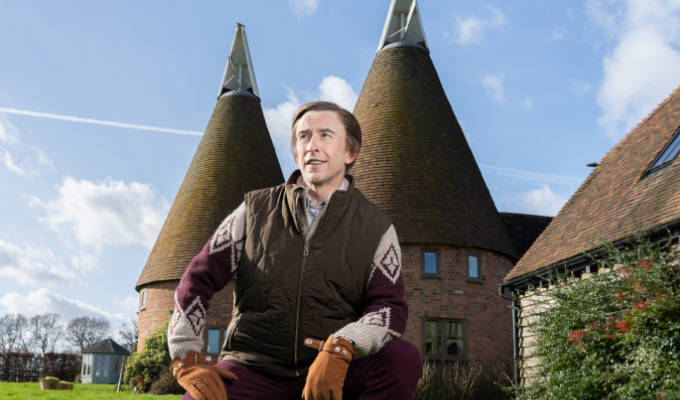 Alan Partridge goes back to the oasthouse
Alan Partridge is to make a second series of his podcast From The Oasthouse.
Another 11 episodes of the series will be available via Audible from September – two years after the first.
Partridge said: 'When it comes to podcasting, I was a late adopter. I believed - like millions of others - that the future of broadcasting lay in hologram technology.
'Over a decade later and with Peartree Holograms now dissolved, I can see that I backed the wrong horse, just as I had with Betamax.
'Now, I have thrown my all into podcasting and am pleased to be considered one of finest podcasters of all time. My new series will cement that legacy.'
The second series will come partly from Alan's oasthouse - 'in order to satisfy people who'd rather he didn't mess with the format' - and partly from other locations - 'to appeal to those who found the original format a bit limiting'.
The official description of the show reads: 'Dedicated to the rich heritage of the podcasting format, each episode sees Alan record the most intimate details of his personal life, through a fascinating series of conversations and richly sound-designed audio vignettes'.
After which, the 'audio is sent directly to Audible to ensure it meets the technical specifications laid down in his contract'.
From The Oasthouse: The Alan Partridge Podcast Series Two, has been written by Steve Coogan, Rob and Neil Gibbons and produced by Baby Cow. It is available for advance order here, priced £7.99 or one Audible credit.
Published: 30 May 2022
What do you think?