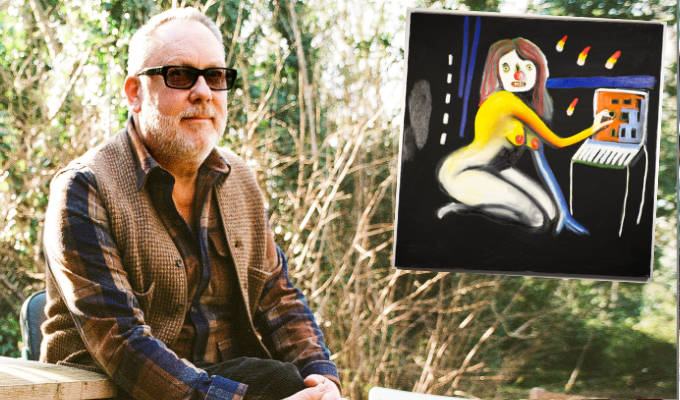 Comedians' artwork goes under the hammer
Artworks by comedians Vic Reeves, Bec Hill, Spencer Jones, Miriam Elia and Simon Munnery are going under the hammer for charity from tomorrow.
They all feature in A Brush With Comedy, a documentary that has been made by Reeves's son, Louis Moir, about comedians' artistic exploits
Reeves - real name Jim Moir- is selling off a portrait called The Synthesizerist – pictured, inset, above – Munnery has three acrylics entitled Bonksy, Banksy and Bunksy, below, and Jones has several mixed-media portraits.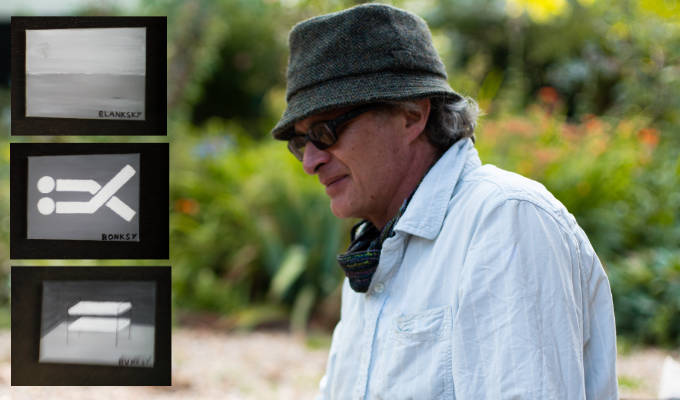 Hill's contributions include Comment Withdrawn, right, a self-portrait painted using make-up as a response to hateful internet comments, a woollen band bearing the slogan 'is this art?' – and a hand-painted T-shirt that has already raised £5,000 for charity. The latter is made up of 500 35mm squares, which she previously sold off to 'sponsors' willing to pay £10 apiece.
She created it during lockdown, inspired by The Million Dollar Homepage – a website built in 2005 by university student, Alex Tew, which sold advertising by 10 x 10 blocks of pixels at a rate of $1 per pixel and made its creator a millionaire.
Hill admitted: 'It didn't occur to me how much harder it is to draw on fabric than it is on paper' and it took her 144 days and 4 packs of fabric markers to complete.
'I've worn it twice. Once on Jonathan Ross' Comedy Club and once for a WaterAid@Home streamed event – but I like to think that adds value rather than deducts it.'
Bids for the shirt start at £5,000 in the hope of doubling the amount it raises for WaterAid.
All the auctions start tomorrow, when a private exhibition is also opening in London to launch the Bush With Comedy documentary.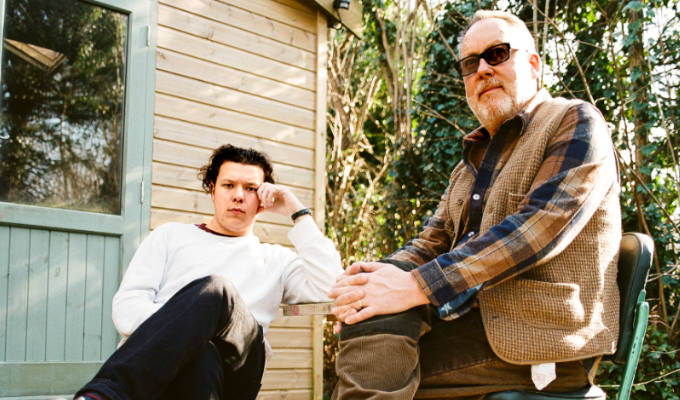 Louis Moir, above with his father, said of his project: 'My dad is known for his work in television, but he sees all his work as art. He was painting long before ever working in TV. Even the Big Night Out was piece of performance art at its core.
'But it's precisely this crossover that interests to me. All the artists we have worked with are comedy performers, or have been in the past, and have always had a more of an artistic approach to comedy.
'I have explored the lives of some incredibly talented individuals, and to discover a collection of people that share the same values and approach to comedy and art in the same way as my Dad, has been a cathartic process for me as a filmmaker, and as his son.
'This documentary is very personal to me because of the themes that sit at the documentary's core. For years, I have seen my Dad create hilarious, yet vibrant and visually striking paintings, but never taken seriously by the art world, until recently. I think it's time we had a new perspective and my documentary showcases this.'
No screening or broadcast of the documentary has yet been announced, but all the auctions are here.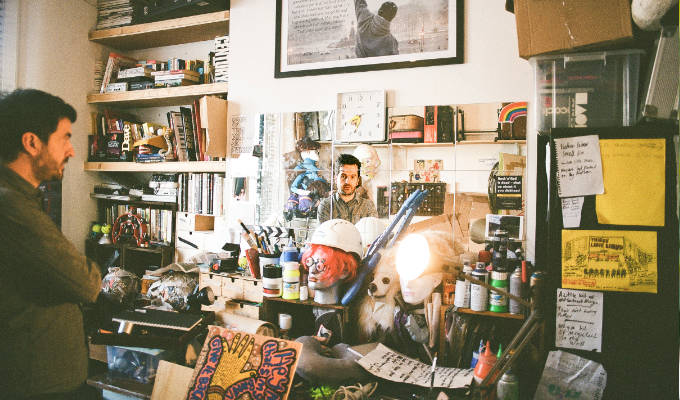 Spencer Jones in A Brush With Comedy
Published: 25 May 2022
What do you think?