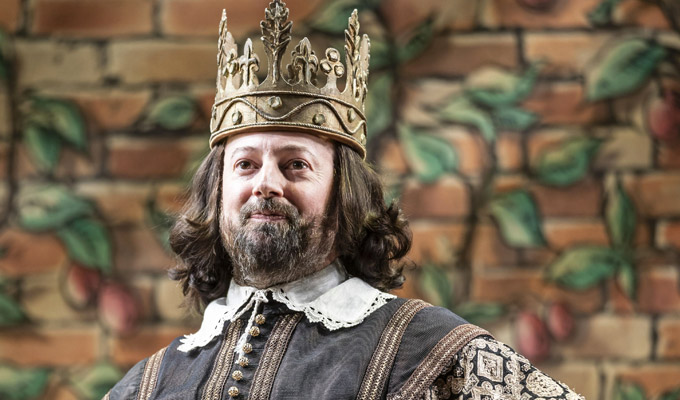 Upstart Crow returns to the West End
Ben Elton's Upstart Crow is to return to London's West End this autumn.
David Mitchell will reprise his role as Shakespeare with Gemma Whelan as Kate in the new ten week run.
The show, based on the BBC comedy, originally opened at the Gielgud Theatre in February 2020, but had to close early when Covid hit.
Mitchell said: 'A whole pandemic later, I'm delighted to have the opportunity to continue my West End debut as history's most famous balding dramatist and escape back to 1605 through the amazing comic imagination of Ben Elton. We aim to bring Shakespearean London back to life in every way apart from the smell.'
Whelan added: 'I'm so delighted to be back on stage alongside David and working with Ben Elton again. Among the pure unadulterated silliness of 1605, we get to tackle real, modern day issues in a brilliant show full of twists, turns, surprises and a dancing animal!'
Directed by Sean Foley, co-creator of the Morecambe and Wise tribte The Play What I Wrote, The Upstart Crow will reopen at the Apollo Theatre on September 23.

Elton said: 'The theatres were closed due to plague in Shakespeare's day just as they have been in our own, so I couldn't be prouder and happier that The Upstart Crow is once more bringing the laughter to the West End.'
The show is set in 1605, with England's greatest playwright is in trouble, following the flops of Measure For Measure and All's Well That End's he needs a brilliant new play to bolster his reputation. But at home his daughters run amok.
» Read our review of the original run here.
And tickets for The Upstart Crow are available here
Published: 16 May 2022
What do you think?