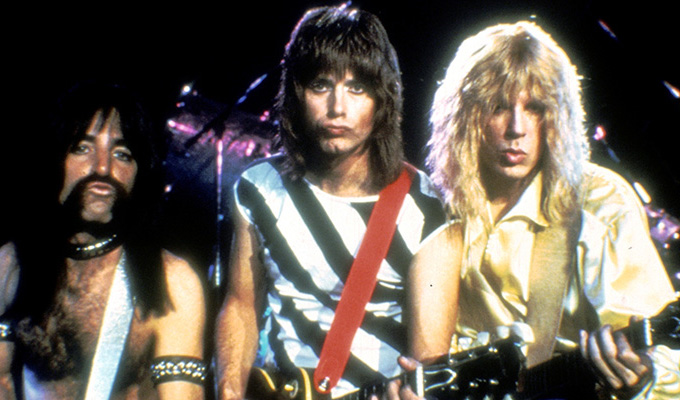 Spinal Tap sequel to hit screens... 40 years on
Rob Reiner is to make a sequel to This Is Spinal Tap, almost 40 years after the hugely influentual original.
Spinal Tap II will reunite Michael McKean, Harry Shearer and Christopher Guest as band members David St. Hubbins, Derek Smalls and Nigel Tufnel respectively.
The news comes two years after the four men won a legal battle with Universal Music over rights and royalties to their creation.
Speaking in Cannes, Reiner told Hollywood trade website Deadline: 'The plan is to do a sequel that comes out on the 40th anniversary of the original film and I can tell you hardly a day goes by without someone saying, "why don't you do another one?"
'For so many years, we said, "nah". It wasn't until we came up with the right idea how to do this. You don't want to just do it, to do it. You want to honour the first one and push it a little further with the story.'
He said that the premise was that Ian Faith, the band's manager, died and his widow inherited a contract that compelled the band to get back together again for one more gig, despite all the 'bad blood' that that passed between the members since their heyday.
In reality, Tony Hendra, who played Faith, died last year at the age of 79.
The director will also revive his on-screen role as he fictional filmmaker documenting 'one of England's loudest rock bands'.
He added: 'I'm back playing Marty DiBergi. The band was upset with the first film. They thought I did a hatchet job and this is a chance to redeem myself.'
Reiner also said he was also planning a book called Tap Moments, describing real bands having experiences worthy of the fake one. He cited the example of Tom Petty and the Heartbreakers once being unable to find the stage in a labyrinthine venue – a scene that also happened in the mockumentary.
Spinal Tap II will be released on March 19, 2024
Published: 13 May 2022
What do you think?