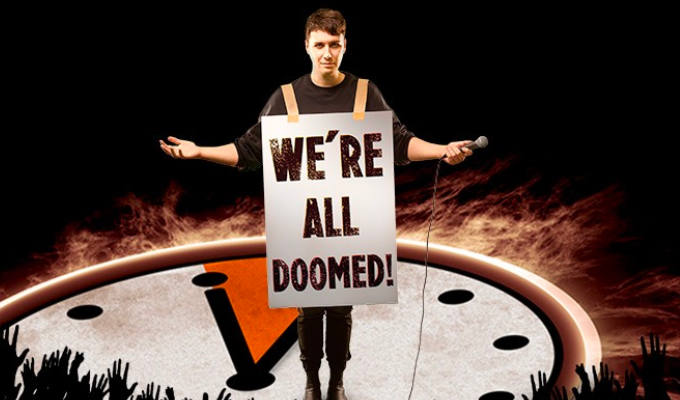 World tour for YouTube comedian Daniel Howell
YouTube comedian Daniel Howell has his first solo worldwide tour, which will take him across Europe, North America, Australia and New Zealand as well as the UK.
The show, We're All Doomed!, includes two dates at the London Palladium and promises 'a night of savage self-deprecation, soul-searching, and Dan over-sharing his deepest fears and desires'.
Formerly known as danisnotonfire, the comic amassed 6.2million subscribers on YouTube before stepping back from the internet four years ago.
Before then he and his collaborator Phil Lester had their own Radio 1 show, wrote a Sunday Times bestseller The Amazing Book Is Not on Fire and toured the UK with The Amazing Tour Is Not on Fire.
Howell made a comeback last year with another YouTube show, Gay And Not Proud and the book You Will Get Through This Night
Last Wednesday he posted a new video, the 85-minute Why I Quit YouTube explaining the stress that living online had on his mental health and giving the first details of his tour. It has already attracted 2.4million views,
He said of the new show: 'We've got the climate, capitalism, the bloody bees doing a colony collapse and the Alexa's are definitely going to rebel and kill us. If we can't laugh about these things, we might as well give up ..but don't worry I'm sure everything will be fine,'
Tickets for the tour – which kick off in Ipswich on September 10 – are on sale now.
Published: 9 May 2022
What do you think?