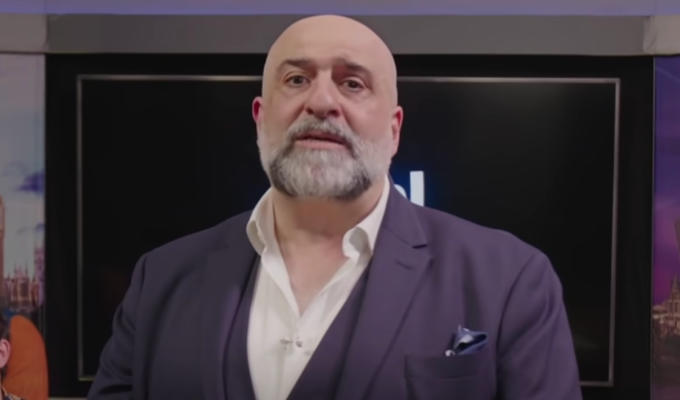 Does Omid Djalili have the most-watched comedy show on Earth?
Omid Djalili is claiming the title of the 'most-watched comedy show on the planet' following the launch of his BBC Persian programme.
The comic presents the sketch and talk show Emshab Ba Omid – Tonight With Omid – from London, but in the Iranian language, Farsi.
Djalili said: 'It's the first time they're showing an out-and0out comedy show in Iran (and made by Brits, even more unbelievable). You won't realise it now, but this is huge.
Episode one aired last week – and is on YouTube (see below). While exact viewing figures are hard to get hold of, he was told it was seen by 12million people 'at the very least'. That's equivalent to one in seven of Iran's 84 million population.
The station also airs to Persian-speakers in Iran, Afghanistan, Tajikistan, and Uzbekistan.
However 'most-watched comedy show on the planet' is a difficult title to verify given the lack of information about ratings in China and India – but it is certainly bigger than any American TV comedy audience last year.
Meanwhile, Djalili is continuing to tour the UK with his stand-up show The Good Times Tour.
Official: after debut this week on @bbcpersian with guest @IAmTehran my first foray into Persian, unquantifiable viewing figures given as: "12 million at the very least"
Ladies & gentlemen: the most watched comedy show on the planet.
EMSHAB BA OMID Ep 1 https://t.co/x1iiLSa9he pic.twitter.com/88pI3I7LbP

— Omid Djalili (@omid9) April 2, 2022
Published: 5 Apr 2022
What do you think?