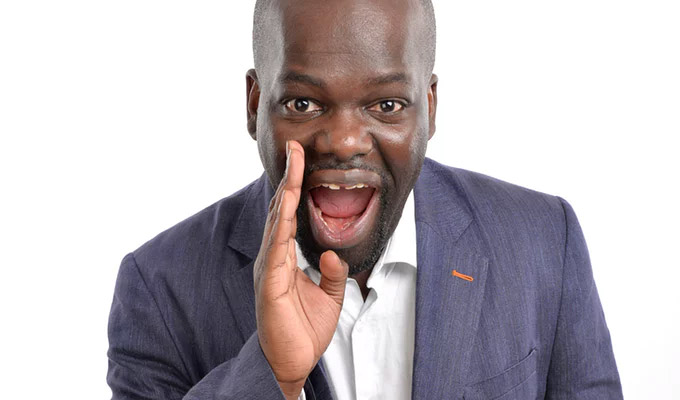 Frog and Bucket returns to Preston
Manchester's Frog and Bucket comedy club is returning to Preston, more than seven years after closing its venue there.
The club opened a sister venue in the town in September 2009, which lasted five years. For the next two years it programmed shows into the Guildhall – and now it is to do the same at the Blitz nightclub.
Shows will run on the last Saturday of every month, starting on March 26 with Phil Ellis introducing Daliso Chaponda (pictured), Bethany Black and Danny McLoughlin.
Club manager Jessica Toomey - daughter of its founder David Perkin – said: 'It's great to be back in Preston, we have some great memories of our previous time there and the club was well loved by acts and audiences alike.
'It's exciting to see what memories and laughs we will create second time round. The audiences were always so great in Preston.'
» Comedy shows at the Blitz in Preston
Published: 17 Mar 2022