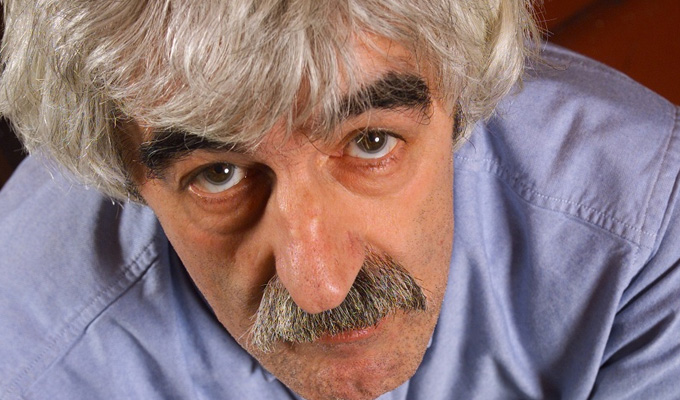 Michael Redmond: I could have been as big as Alan Partridge
Michael Redmond has reflected how he could have been as big as Alan Partridge – had the BBC not banned his show for being blasphemous.
The deadpan comic, who is most famous for playing Father Stone in Father Ted, recorded a comedy called Eamon Older Brother Of Jesus for Radio 4 in 1996.
But executives feared the show – depicting the holy family as Irish emigrants and with an extra member not mentioned in the Bible – would cause offence and dropped it at the last minute.
Now Redmond has written a book based on the unheard series, and pondered what might have been in an interview with the Irish Sun to promote it
'At the time it definitely put a stop to my career,' he said of the ban. 'I could have been Alan Partridge who went from radio straight onto TV but I got banned instead.. At the time a hit Radio 4 comedy, turned your into a big star on TV.
'It's got nothing to do with religion, it's a story about sibling rivalry in an Irish family.
'I suppose it was an ecumenical matter?'
Eamon Older Brother Of Jesus started at the Edinburgh Fringe, with Redmond reprising the character for a regular slot on Alan Davies's mid-1990s Radio 1 show Alan's Big 1FM.
A six-part series was ordered for Radio 4, but pulled from the schedules at the last minute by channel controller James Boyle, who was spooked by protests over the premise.
The script joked that the Good Samaritan was an 'buffoon' and 'one-parable wonder' and complained what newspapers coyly called 'coarse jokes about the Virgin Mary'.
The gag in question was one centurion spotting her and saying: 'I wouldn't give her one' – with Eamon replying: 'No one ever has.'
After the cancellation, The Observer's radio critic, Sue Arnold, called it 'the funniest programme you'll never hear' and commented: 'Michael Redmond playing Eamon would make Steve Coogan revise and improve his playing of Alan Partridge'.
The e-book version of Eamon Older Brother Of Jesus is now available from Amazon.
Published: 20 Jan 2022
What do you think?